BSBCMM301 – Exercise Judgement to Resolve Customer Service Issues Copy
Identify Implications of Issues for Customer and Organisation
Strategise and Plan for Loyalty
The elimination of customer complaints can be thought about from the point of view of looking for ways to build loyalty among your customers to your organisation. A plan in place can be a considerable help with this. Ensuring that you build the loyalty levels among your staff can mean that the growth rate for the organisation as a whole increases over time.
Looking at the way that you manage customer loyalty can improve both profitability and the overall effectiveness of the organisation as a whole. It costs considerably more to gain a new customer than it does to retain an existing one.
There are a few factors present in an organisation that will enable you to build a strongly loyal customer base. These are:
1. Having a series of product and service offerings that are differentiated from your competition

2. Having products where price is not the primary factor when making decisions

3. Products that require servicing

4. Customers needing more than one product.
Market To Your Own Customers!
You will often spend a lot of time marketing to new customers, trying to bring them in, however an effective solution to building brand loyalty can be to market to your existing customers and giving them a way of buying your product offerings.
Use Complaints To Build Business!
Unfortunately for you, most people who have a complaint about your business will not complain to you directly, rather they will complain to their families, their friends, their work mates, and the like. They will then not go back to you, rather they will just find somewhere else to visit and buy their products from. Chances are you will never know why they have not returned to buy from you again.
In order to resolve this problem, you will find that following up with your customers is a key to success. Look for ways in which you can follow up with customers directly, or through questionnaires and the like to try and establish just why your customers are loyal to you or not (as the case may be).
In some cases, you may be able to address these issues specifically – through post-purchase services such as technical support and warranty issues. Post-sale interactions need to be carefully analysed to ensure that your customers are getting the service that they both want and desire. Good post-sales support can assist you and your organisation in gaining both repeat business and referrals for other business.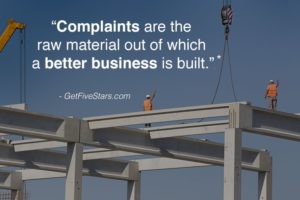 Reach Out To Your Customers!
Communication is critical. It allows you to maintain contact with your customers and to build loyalty with them. A customer is more likely to retain their business with you if they can see that you, as an organisation, care about them. There are a huge range of times where you can have contact with your customers, and the higher the level of contact, the higher the level of brand loyalty there is likely to be.
Some ideas include:
• Newsletters
• Christmas cards
• Newspaper articles
• Letters
• Seeing customers at trade conferences.
Loyal Customers and Loyal Workforces!
Your workforce being loyal to your organisation also helps keep your customers loyal. If your customers can depend on knowing who will be in the organisation at any given time, they are likely to be more loyal to you as an organisation, as they know they can depend on you and your staff.
Unfortunately, with constraints on workloads, you will find that you often cannot assign certain staff to certain customers – you will queue up calls and allow anyone to answer them. This often makes people less loyal as they don't know if the person they will speak to will be good enough to solve their issues.
Your customers will be more loyal to your organisation if they experience staff members who bend the rules for them and find ways to resolve problems no matter what.
Most Customers Don't Complain Even If They Have a Complaint!
Major issues that customers experience do not always get given to your staff to deal with, you may find that less than half of customer complaints are actually given to your organisation to deal with. The other half of the complaints float around in the public potentially damaging your reputation and causing customer loyalty to fall.
Customer defections from an organisation are often caused by those issues not being resolved in a timely fashion – and without being told what issues exist, it is nearly impossible to actually resolve issues. By gaining commitment from your staff to resolving the issues that come up, always try to gain feedback on performance and work through any issues that might occur.
So, look for:
• Contact with your customers after a sale
• Ensuring that you are open to receiving complaints.
Analyse, Explain and Negotiate Appropriate Options for Resolution with Customer Propose Viable Options in Accordance with Appropriate Legislative Requirements and Enterprise Policies
Ensure Matters for which a Solution Cannot be Negotiated are Referred to Appropriate Personnel
Customer Complaints
Dealing with customer complaints is a vitally important aspect of customer service. A customer complains for four major reasons. These reasons are:
• They want a problem rectified
• They want to offer the company a chance to improve
• They want to continue to be a customer of the company
• They want to be heard by a sympathetic person.
At first appearances, some of these may seem counter-intuitive, but customers will only complain if they wish to stay with the organisation. It is not worth their while to complain if they do not wish to continue as a customer (it is much easier just not to come back in and switch to another store).
This means you should treat customer complaints as a chance to:
• Recapture an existing customer
• To prove to that customer that the organisation really cares
• To exceed the customer's expectations of an organisation.
A customer complaint handled well can make a customer for life; a complaint handled badly will lose them as a customer for life. As soon as you recognise a customer is not happy with the service they have received, or with the product or service they have purchased, you need to act immediately to resolve the issue.
In order to minimise disruption that a customer complaint can cause, it is important to follow a four-step process that will allow you to respond in a manner which is both attentive and caring. It will also assist in calming a customer and in resolving the situation.
In order to make the right response to a customer complaint:
1. Show Empathy: Showing some empathetic understanding can go a long way in easing tensions that may exist in customer complaints. Showing that you understand the customer's problem shows a willingness to become involved and to assist. This shows you want to be a part of the solution, not the problem. But do not mistake being empathetic with being too sympathetic. It is OK to say
"I can understand how disappointed you must be that the product did not work, let's try replacing it with another." But "I really cannot believe it didn't work! That just isn't fair" is not appropriate.
2. Acknowledge the Customer's Situation: Acknowledging the customer's situation ensures that you are fully aware of the problem. Listen to what they are saying, once a customer realises that someone is listening to what they are saying and taking an interest, the customer can become more manageable. Do not interrupt, just listen. In order to acknowledge the situation, do not deny the customer's feelings. This can be an easy mistake to make, telling the customer that there is nothing to worry about, or that it really isn't a problem. That is not for you to decide, that is for the customer to decide! Acknowledge that the customer is upset, and assure the customer that you are prepared to do whatever you can to help.
3. Provide Reassurance: Many of the techniques we have just discussed help to reassure the customer that you are interested in them and want to help resolve their problem. Questioning will ensure that you fully understand the issue, while reassuring the customer that you are interested and concerned with resolving the problem. Including the customer in the problem solving process is also a useful means of reassuring them.Ask them how they would like the problem to be rectified, this will assist you in resolving the problem by providing a solution they are happy with.
4. Take Action: Now is the right time to do something about the problem. Carry out the solution that you and the customer agree on as quickly as possible.
There are some cases where you may need to pass the customer, or at least pass on the responsibility to resolve the problem, to a more experienced member of staff. For the most part it is desirable that you are able to solve around 80% of problems without having to pass the problem on. But in cases where you do not have the power, or knowledge, to solve the problem, attempt to find a staff member who can assist as quickly as possible. It is not appropriate to leave a customer with a complaint waiting. Inform the staff member of as much information as you know about the complaint and allow them to proceed from there.
In these cases, it is important that you keep track of its progress. You are the one who is ultimately accountable, the customer has entrusted you with the resolution of the problem. It is up to you to make sure that what was promised has been carried out.
Remedial action can vary widely depending on the organisation's policies, the nature of the complaint and many other factors. It is up to you and the customer to determine the best course of action. This may involve:
• Refunds
• Replacement
• Taking action with outside organisation

• Discounting
• Apologies.
The list is very long, and you need to discuss what action you believe is most appropriate with the customer and agree on what action to take. Once you have decided on the action to take, it is important that you take the action within the timeframe you specified. Your customer is already dissatisfied with the service they have received, so ensure that you met any promises that you have made, follow up with others if necessary, and after a few days it may be appropriate to call the customer to ensure that they are happy with the situation. Dealing with a customer complaint effectively is one of the cheapest means of retaining customers, and those customers are likely to refer others to your store. Therefore the importance of dealing with a customer complaint well cannot be underestimated.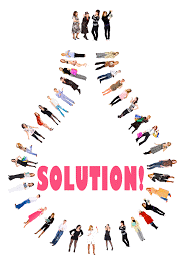 Legislation
• Equal Employment Opportunity Act (Commonwealth Authorities) 1987
This Act refers to the right of all employees to be treated fairly and equitably regardless of their culture, religion or beliefs through the recruitment, selection, access to information, supervision and management.
The main focus of EEO is to ensure:
○ Fair work practices
○ The making of unbiased decisions
○ Recognition and respect of various cultural and social backgrounds of all staff and customers
○ Training development which meets employee needs and customer satisfaction. The EEO Act looks to dissolve discrimination in the workplace. It works to improving conditions so as to reduce employees feeling any negative attitudes or feeling isolated at work.
When hired by an organisation, employees are to:
○ Work at the best capacity and complete all tasks and duties given to them
○ Work in collaboration with all their colleagues, regardless of any cultural diversity that may exist
○ Refuse to accept or to tolerate any form of harassment.
http://www.business.gov.au/business-topics/employing-people/Pages/equalemployment-opportunity-and-anti-discrimination.aspx
Discrimination
• Disability Discrimination Act 1992               http://www.humanrights.gov.au
The Federal Disability Discrimination Act 1992 (D.D.A.) provides protection for everyone in Australia against discrimination based on disability. It encourages everyone to be involved in implementing the Act and to share in the overall benefits to the community and the economy that flow from participation by the widest range of people.
Disability discrimination happens when people with a disability are treated less fairly than people without a disability. Disability discrimination also occurs when people are treated less fairly because they are relatives, friends, carers, co- workers or associates of a person with a disability.
• Age Discrimination Act 2004                     http://www.humanrights.gov.au
Age discrimination occurs when people are treated unfavourably because of their age, or because of assumptions made about people of that age. Common examples of age discrimination include preferring to hire younger over older workers regardless of competence, refusing to consider job applications from people over pension age, or sacking younger workers when they reach the age where adult wages will apply.
However, specific laws that set age requirements are not age discrimination. For example, laws that limit alcohol sales to adults, or laws requiring that anyone aged between 6 and 17 must attend school, are not age discrimination.
• Racial Discrimination Act 1975                 http://www.humanrights.gov.au
Racial discrimination is when a person is treated less favourably than another person in a similar situation because of their race, colour, descent, national or ethnic origin or immigrant status. The Racial Discrimination Act aims to ensure that Australians of all backgrounds are treated equally and have the same opportunities.
This Act makes it against the law to treat you unfairly, or to discriminate against you, on the grounds of race, colour, descent, national or ethnic origin, and immigration status.
The Act also makes racial hatred against the law.
• Sex Discrimination Act 1984                    http://www.humanrights.gov.au
The Act protects people from unfair treatment on the basis of their sex, sexual orientation, gender identity, intersex status, marital or relationship status, pregnancy and breastfeeding. It also protects workers with family responsibilities and makes sexual harassment against the law.
• Ethics
Ethics is a system of moral principles that helps us determine right from wrong, good from bad. Ethical principles refer to the values of openness, honesty, integrity, impartiality, accountability, tolerance, respect for people, fairness and personal responsibility.
Many organisations have implemented Codes of Ethics which outline the ethical principles, values and behaviours expected of staff in that organisation.
Most codes:
○ Define ethics as a system of moral principles that allows people to determine right from wrong, good from bad behaviour in their daily life or in a situation where there is a conflict of interest
○ Explain why the advertising industry needs a code of ethics
○ Set out how to behave in situations where there are ethical dilemmas
○ Identify ten basic principles as part of its voluntary code which it believes is 'doing the right thing'.
It is important that businesses are in tune with the wishes of the society they serve or they run the risk of tarnishing their image, and alienating their shareholders, stakeholders and customers. This would be bad for business, reducing growth and potentially affecting profit.
• Codes of Practice
Codes of Practice are sets of guidelines and regulations to be followed by members of some profession, trade, occupation, organisation etc. They are not usually covered by law, but rather by agreement of participants or members. Data in the Codes of Practice database consists of several different types – Codes of Practice (Australian & International), Standards (Australian & International), Australian Design Rules and 'Other'.
• Privacy Act 1988
The Privacy Act 1988 (Privacy Act) is an Australian law which regulates the handling of personal information about individuals. This includes the collection, use, storage and disclosure of personal information, and access to and correction of that information. The Privacy Act includes:
○ 13 Australian Privacy Principles that apply to the handling of personal information by most Australian and Norfolk Island Government agencies and some private sector organisations
○ Credit reporting provisions that apply to the handling of credit-related personal information that credit providers are permitted to disclose to credit reporting bodies for inclusion on individuals' credit reports.
The Privacy Act also:
○ Regulates the collection, storage, use, disclosure, security and disposal of individuals' tax file numbers

○ Permits the handling of health information for health and medical research purposes in certain circumstances, where researchers are unable to seek individuals' consent
○ Allows the information commissioner to approve and register enforceable app codes that have been developed by an app code developer, or developed by the information commissioner directly
○ Permits a small business operator, who would otherwise not be subject to the Australian privacy principles (apps) and any relevant privacy code, to opt-in to being covered by the apps and any relevant app code
○ Allows for privacy regulations to be made.
https://www.oaic.gov.au/privacy-law/privacy-act/
• Work Health and Safety Act 2011 (WHS Act)
Work Health and Safety (WHS) legislation is designed to ensure a safe and healthy workplace, and to reduce the number of injuries in the workplace by giving all staff responsibilities. Employers, self-employed people, those in control of work premises, machinery and substances, designers, manufacturers, suppliers and workers all have obligations with regard to workplace health, safety and welfare.
Although it differs in detail from state to state, in general Australian WHS legislation is aimed at achieving:
○ Provide and maintain a safe working environment and safe systems of work
○ Provide information to employees in relation to health, safety and welfare in the workplace.
Employees also have responsibilities under the health and safety laws:
○ Follow instructions and rules in the workplace
○ Work and behave in ways which are safe and do not endanger the health and safety of anyone in the workplace.
You can be disciplined by your employer or be prosecuted under the health and safety law in your State or Territory if you do not comply.
WHS Regulations
WHS is regulated by Commonwealth and state and territory government bodies.
Workplace Harassment, Victimisation and Bullying:
Workplace harassment, victimisation and bullying are abuses or misuses of power characterised by aggressive behaviour or actions that intimidate, humiliate and/ or undermine a person or group. Power can be due to organisational level, or occupation of any position having standing within the organisation, organisational knowledge or experience, gender, age or physical power. Workplace harassment, victimisation and bullying are unacceptable and are not to be tolerated under any circumstances. They may cause emotional damage, reduce morale and subsequently the loss of trained and talented employees.
Federal and state anti-discrimination/equal opportunity laws protect you from harassment and victimisation including: age; breastfeeding or pregnancy status; career status; disability or impairment; gender identity; being a union member (or not); sexual activity; marital status; sexual orientation; physical features (not including 'accessories ' like tattoos or piercing); political activity or belief; race; religious belief; gender.
Harassment is behaviour that another person does not want and does not return and or offends, embarrasses or scares that person. Harassment is against the law if it is about a person's disability, sex, race, colour, national or ethnic origin; any element covered in EEO legislation, or is of a sexual nature.
Harassment refers to behaviour towards an individual or group of individuals, that may or may not be based on the attributes and could be defined as "the repeated less favourable treatment of a person by another or others in the workplace, which may be considered unreasonable and inappropriate workplace practice. It includes behaviour that intimidates, offends, degrades or humiliates …" (ref. An Employer's guide: Workplace Bullying, Queensland Department of Employment, Training and Industrial Relations, 1998) in circumstances where a reasonable person would have anticipated the possibility that the other person would be offended, humiliated or intimidated by the conduct.
Often harassment in the workplace involves a misuse of power. This might be a person in authority who intentionally undermines, humiliates or destroys the confidence and self-esteem of an individual or group. Harassment may occur between people of any gender.
Under federal and state legislation unlawful harassment occurs when someone is made to feel intimidated, insulted or humiliated because of their race, colour, national or ethnic origin; sex; disability; sexual preference; or some other characteristic specified under anti-discrimination or human rights legislation. It can also happen if someone is working in a 'hostile' or intimidating environment.
Sexual Harassment is behaviour of a sexual nature that is unwelcome, unsolicited and unreciprocated. The gender and sexual orientation of the perpetrator or victim is irrelevant.
Examples of Harassing Behaviour
Harassment may be subtle or overt and includes, but is not limited to, the following forms of behaviour:
○ Abusive and offensive language or shouting
○ Constant unreasonable criticism about work or performance, often about petty or insignificant matters
○ Deliberate exclusion, isolation or alienation of a staff member
○ Allocation of humiliating or demeaning tasks, or sabotaging a person's work
○ Setting of impossible deadlines with unrealistic expectations of work
○ Spreading gossip or false and malicious rumours with an intent to cause harm to a person

○ Sarcasm or ridicule
○ Threatening gestures or actual violence
○ Inappropriate comments about personal appearance
○ Electronic harassment such as through email, SMS
○ Hazing or bastardisation (such as harmful or humiliating initiation rituals).
Victimisation occurs when a person does an act, or threatens to do an act against a person because:
○ They have made a complaint, (complainant) or are associated with a person who has made a complaint under this policy, or
○ They have had a complaint made against them (respondent) or are associated with a person who has had a complaint made against them under this policy.
Bullying is a form of harassment. Bullying behaviour is based on the misuse of power in human relationships. From an occupational health and safety perspective, workplace bullying is defined as: repeated, unreasonable behaviour directed towards a person or group of persons at a workplace, which creates a risk to health and safety.
"Unreasonable behaviour" is behaviour that is offensive, humiliating, intimidating, degrading or threatening. It includes, but is not limited to:
○ Verbal abuse
○ Initiation pranks
○ Excluding or isolating employees
○ Giving a person the majority of an unpleasant or meaningless task
○ Humiliation through sarcasm, or belittling someone's opinions
○ Constant criticism or insults
○ Spreading misinformation or malicious rumours
○ Setting impossible deadlines
○ Deliberately changing work rosters to inconvenience certain employees
○ Deliberately withholding information or resources, that are vital for effective work performance
○ Manipulating the impression of others to split the work group into taking sides
○ Displaying written or pictorial material which may degrade or offend certain employees.
Examples of bullying include yelling, abusive language, continually criticising someone, isolating or ignoring someone, imposing unnecessary pressure with overwork or impossible deadlines and sabotaging someone's work, or their ability to do their job by withholding vital information and resources.
Additional information for managers and supervisors related to workplace harassment can be found in the 'Prevention of Workplace Harassment Advisory Standard 2004' guidelines which are at http://www.qld.gov.au/law/your-rights/ workplace-rights/harassment-and-bullying/ and also at the following websites:
http://www.safeworkaustralia.gov.au/sites/swa
Key Points
• Particularly because of the high cost of landing new customers versus the high profitability of a loyal customer base, you might want to reflect upon your current business strategy.
• Giving a lot of thought to your marketing programs aimed at current customers is one aspect of building customer loyalty.
• Promptly follow up and resolve a customer's complaint and the customer might be even more likely to do business than the average customer who didn't have a complaint.
• Contact with current customers is a good way to build their loyalty.
• Building customer loyalty will be a lot easier if you have loyal staff.
• Top performers, the ones who build positive long term relationships with customers, will often bend rules and make decisions for the long term good of the customer relationship when necessary.
• Data indicates that almost 70% of customers leave because of perceived rude or indifferent behaviour by an employee, compared to about 20% combined for price and product quality.
• The right responses at the right time will retain or even build customer loyalty. Thus, complaints to action-oriented people will positively impact customer retention through their responsive behaviour.