BSBCMM301 – Respond to Complaints Copy
Process Customer Complaints Using Effective Communication According to Organisational Procedures Established Under Organisational Policies, Legislation or Codes of Practice
Keeping Customers Satisfied
Customers are:
• people with routine or specific requests
• internal or external
• people from a range of social, cultural, or ethnic backgrounds
• people who may be unwell, drug affected, or emotionally distressed
• people with varying physical and mental abilities
• regular and new.
Complaints can include:
• different types of severity, formality, and sources
• scenarios where external bodies such as police are required
• straightforward customer dissatisfaction
• a level of documentation required.
Customer complaints are present in any organisation. They are just a part of doing business. You can never make everyone happy all of the time, so you need to establish processes and procedures for dealing with service issues that occur throughout the organisation.
It will always require the use of effective communication to resolve issues. This includes:
• giving customers your full attention
• maintaining eye-contact (for face-to-face interactions), except where eye-contact may be culturally inappropriate
• speaking clearly and concisely
• using appropriate language and tone of voice
• using clear written information / communication
• using appropriate non-verbal communication (body language) personal presentation (for face-to-face interactions).
A good organisation does not hide from complaints, rather it:
• is open to receiving a complaint
• knows how to deal with a complaint
• is happy to deal with the complaint
• uses complaints as a learning exercise.
A culture that hides from complaints only serves to avoid resolving the complaints and it reduces the chances that you could resolve it and make your complaining customer a loyal one
By ignoring a complaint, you will find yourself unable to learn from your mistakes and resolve the issues that have occurred. So how can you deal with a complaint? First, refer to your organisational policies. There will probably be the expectation of how they want their customer complaints dealt with. You must always follow these guidelines.
These will probably advise that you should:
• Apologise

• Listen to the customer

• Find a way to move forward.
You will notice that we mentioned listening to your customers. It is very important that you ensure that your staff are fully aware of the importance of listening to your customers, and that you and your staff understand the principles of active listening and how this needs to be undertaken in order to resolve major complaints. You also need to understand:
• People should be dealt with at the appropriate level – never look down on your customers

• Use eye-contact to show that you are interested in your customers and their needs

• Never make assumptions – always try to find out exactly what your customers want rather than just assuming you know them and what they want or need.

Once you have established exactly what the problem is, you need to fix the problem:

• Establish what your policies and processes say you can and cannot do

• Have a clear understanding of the legal position

• Establish whether the customer's expectations are acceptable

• Negotiate with the customer – finding ways in which resolution can occur

• Keep the customer informed throughout the entire process.
You will find that when you are dealing with a complaint, being proactive is useful in making sure that your customers are kept happy. Never leave your customer wondering what is going on, call them at every step of the process, and make sure they know the status of what is going on.
Think about how you can avoid saying no to your customers, especially when they have a complaint. The customer is already angry and does not need to be told that something they would like to happen will not be happening. Look at alternatives that you may offer, bend the rules to retain a good customer, give the customer a range of options that they can take you up on.
Once the customer has taken you up on an option for resolving a major issue that has occurred, the next step is to follow up. Do not leave the customer on their own. Keep in contact with them, ask them if everything is OK, whether there is anything else you can do. A loyal customer can be built from simply making sure that the customer does not feel like they have been left on their own.
Provide feedback to the customer on any actions that you have taken with regards to the complaint they have made. You might, for example, tell them what changes you have made and what you and your organisation have learnt from the experience.
Learning from complaints is critical. Every complaint that your organisation receives is an opportunity for you to do things both differently and better in the future. So make sure that your complaint processes actually allow you as a manager to make positive changes to the way that the organisation does things.
There are times when no matter how hard you try, you just cannot make a customer happy.
In these cases, where the complaints come thick and fast, and seem like they are trivial and difficult to resolve, you may have no choice but to terminate the relationship.
Obtain, Document and Review Reports Relating to Customer Complaints
Keeping Track, Taking Action
Tracking complaints can be tedious, but there are true benefits to the process. And for accredited companies, it is a requirement under the ISO quality standards. The requirement is more than just 'busy work'. The whole point of doing it is to educate staff and improve business – you don't do it to throw it in a drawer.
Before you undertake to address a complaint, get the history. This will be available from your Manager. Your organisation may keep this information in any one of a number of ways. Some include:
• Completing forms and written reports
• Using audio visual tapes
• Using computer based systems.
The easiest way is to have a log that details who made the complaint, the time the complaint was received, and the type of complaint, as well as a detailed description of the complaint and how it was resolved. At the end of the quarter, you summarise reports and determine what the issues were.
Some organisations use their complaint tracking policy as a way to improve quality. It begins with a form that is completed to document the complaint and ends with a benchmarking report. This becomes a benchmarking service where both good and bad comments are sent, and then the service can be rated against other branches, departments, or previous periods. It can be a great tool for quality improvement management.
It would be impractical to think that complaints could become obsolete. Yet providers can lessen their impact and use the circumstances to change processes and improve quality. More than anything else, customers just want to know that their opinions have value and that their providers are listening.
What is expected of you by your organisation in relation to receiving and managing customer complaints? Where can you find a written copy of the policies, processes, and expectations so you know that you and everyone else is meeting the organisational standard? Is the same process expected when you receive 'internal' complaints – those from other staff, teams, suppliers, etc? How were the policies in place developed? Are you sure they are the best and inline with legislation or Codes of Practice? Let's check …
Make Decisions about Customer Complaints, Taking into Account Applicable Legislation, Organisational Policies and Codes
Legislation
First we must consider applicable legislation and Codes of Practice. Every industry will have their own Codes of Practice and these are developed to meet the standards of the legislation. But they do have variations, usually in excess of basic requirements. It would be impossible to cover all of the Codes, so be aware of these and investigate for yourself in your industry. Likewise, there are various State and Federal legislation governing sales in Australia to protect the rights of consumers but also imposes conditions on them in terms of their behaviour and expectations.
You can find a summary of the relevant legislation at the end of the book.
Within your industry there may be particular or special conditions. Check with your supervisor or manager to ensure that you comply with each. Basically, there are overriding conditions which affect both parties.
Customers can return something for:
• A refund of the monies they paid
• Repair of the goods or replacement of the goods, if the goods are defective
• The goods are not what was described by the salesperson or in advertising, both generally or at the place where you purchased the goods
• The customer let the salesperson know why they wanted the goods and the goods were not fit for the purpose that the salesperson was told they were wanted for.
Customers do not have a right to a refund because:
• They bought goods which are the wrong size
• They changed their mind about the colour or decided they just do not like the goods any more
• Some stores will give a refund or exchange the goods for other goods or give a credit note. However, they are not obliged to do so by law.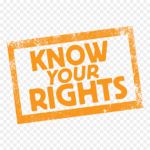 Signs, notices, explanations on sales information, and dockets are all effective ways of informing the customer of the policies held by your organisation. But by far the best way is to effectively communicate in the first place. We will discuss more about communication later.
Remember:
Ensure you know what it is that the complaining customer actually wants
Ensure that the products they are offered help them meet those needs
Ensure that the products they receive work correctly and are in good condition
Listen to your customers
Seek out complaints from customers who seem reluctant to complain.
It may seem crazy, but actually go out and find complaints. You may find that there are times when your customers just do not want to make a complaint even if they are dissatisfied. This means that your organisation is not able to learn from the experience and potentially you will lose a customer for no good reason. Make sure that your organisation:
• Has a complaint procedure
• Allows any staff member to take complaints
• Has a process that ensures that all complaints are logged and dealt with by management and supervisors
• Categorises complaints that you receive so that your management can attempt to determine trends in complaints and work to resolve major issues that may be causing those complaints
• Breaks down your complaints by time period. Look to see if there are times of the day or the year when complaints become more prevalent.
By ensuring that you have trend data with regards to your complaints, you can begin to establish whether there are any root causes that need to be addressed within the organisation to resolve the major issues that you may be having.
What are some of the keys to resolving complaints?
• Make sure that you focus your efforts on the customer by finding possible solutions to problems and identify areas where you can make improvements for the customer. Where possible, identify someone to be in charge of resolving the issue.
• Focus on the complaint – try to compile trend data so that you can identify areas where improvement is needed.
• Focus on process improvement – create a database for recording all of the complaints that you have received. Use the data from this database in order to establish where the major issues for your organisation lie, and where you can make improvements.
It may be a stretch when you are just starting to deal with complaints, but thinking of a complaint as a positive thing – something you can use to make real improvements to the organisation and as its people, you may begin to think of the complaints you receive as an opportunity to make things better!
So how should providers handle these common complaints, or any others?
Negotiate Resolution of the Complaint and Obtain Agreement Where Possible
Inform Customer of the Outcome of the Investigation
The 'Five-A' Approach to Handling Complaints
1. Attend
In order to actually resolve the customer's issues you will need to:
• Be calm
• Respect the customer's opinions
• Show that you understand their feelings
• Actively listen to the problem as it stands
• Try to find a way of resolving the issue
• Implement the resolution to ensure the customer is happy.
Remember, it is OK to let the customer take out their feelings on you, it is not personal, they need to vent and you can offer that sounding board at this stage.
2. Apologise
Always apologise to the customer – show them that you are concerned that they are feeling angry or disappointed. Do not make the apology over the top. A sincere "I apologise for the issues you are having" is more than enough.
Some people do not like to apologise for a problem, because it makes it seem like you are saying "we were wrong" but this is not true. The act of apologising simply is there to say to the customer "we are concerned about the way that you are feeling about the previous interaction".
3. Acknowledge
Always acknowledge the complaint, do not just leave things hanging, make sure that you state that you have received the complaint and that you acknowledge that it actually is a valid complaint.
The customer may be feeling angry, frustrated, disappointed, etc, so think carefully about letting them know that you understand why they are feeling that way and then summarise the complaint as you see it, so that they can clarify any areas where there may still be some misunderstanding.
4. Act
Make sure that the customer understands that you want to help them and then attempt to find ways of resolving the issue. Think carefully about what you may offer as a way of resolving the complaint. Think about whether the issue is actually resolvable, what you can do, what you can't do, and so on.
Always make sure that you act in a positive manner, attempting, where possible, to explain what you will do to fix the problem and the time frame within which you will attempt to make the resolution happen.
Ensure that the customer is kept informed right through the process. The customer needs to know what you are doing, what is to happen next, and what steps have already occurred.
5. Appreciate
Always find ways of actually thanking your customers for complaining. They have offered you an opportunity to actually make things better, rather than just leaving the organisation and taking their custom elsewhere.
Not Dealing with Complaints
Organisations that don't bother about satisfying their customers usually get more customer complaints. Answering them can, of course, cost the organisation money. Some organisations will try to mollify angry customers but many don't even bother.
In order to always deal with customer complaints effectively, a complaints system can be a very useful business tool. Having a system means that all staff will act the same way and that complaints are followed up. It also leaves a paper trail so you can look back and spot ways to improve your business and reduce the number of complaints.
Even if you don't refer to it very often, the act of writing it down means you are more prepared to deal with complaints when they occur. Having a written procedure can also help customers trust you and feel its worthwhile bringing the complaint to you in the first place.
Maintain a Register of Complaints/Disputes
What Does a Complaints System Involve?
Put simply, a system for dealing with complaints is devised around the idea that dealing with complaints needs to be a set process. You need to have instructions in place for dealing with every complaint you receive in a consistant and effective manner. There is no right or wrong way for dealing with these complaints. The process you have in place needs to be the right one for your organisation.
Sometimes, you may find that you need to have a number of different processes for complaints:
• One for emailed complaints
• One for warranty issues
• One for dealing with a complaint yourself
• One for referring complaints to management
• One for determining when a complaint is serious and dealing with it in a different manner.
There are other types of instructions you may include in such a system:
• How complaints are to be resolved
• What is acceptable and unacceptable in terms of complaint resolution
• How resolutions are to be recorded
• How checks on customers are to be undertaken
• How monitoring of customer service staff is to be undertaken
• How the processes are to be reviewed.
Review the Process
We mentioned above the need to review your complaint management processes. This is critical in ensuring that your staff are fully aware of what is required of them and ensuring that the systems you have in place are working effectively.
Once you have had a chance to use the systems you have in place, take the time to actually sit down and review the processes, look for where improvements can be made, and seek advice from other staff on improvements that they feel would be useful.
Key Points
• It is the nature of any business to get customer complaints.
• Complaints must be acknowledged and addressed.
• It must also be acknowledged that there are going to be some legitimate mistakes.
• The worst mistake any provider can make is to ignore a complaint.
• The first response should be an apology.
• Then just listen. • Perception is reality.
• It is better to replace a product or service, and keep a customer happy than to lose that customer's business.
• Tracking complaints can be tedious, but there are true benefits to the process.
• The whole point of recording complaints is to educate staff and improve.
• The easiest way is to have a log that details who made the complaint, the time the complaint was received and the type of complaint, as well as a detailed description of the complaint and how it was resolved.
• At the end of the quarter, you summarise reports and determine what the issues were.