BSBWHS201 – Summary
Summary
Work can be dangerous. On any given day in Australia, workers are killed or injured in workplaces where safety standards are not being correctly met. Work-related injuries cause between three and six times as many days of work lost than industrial action causes. This makes workplace safety an increasingly important part of day-to-day operations in the workplace.
Workplace injuries can be caused by a range of things in the workplace, but some of the most common are:
• Lifting objects incorrectly

• Sitting at your computer for too long

• Slipping, tripping, or falling

• Not using ergonomic furniture design

• Excessive noise

• Incorrect lighting.
As you can see from the above list, injury can come about by such a wide range of things that it is of vital importance that you ensure you are fully aware of all procedures for workplace safety and take proactive measures to ensure you are kept as safe as possible.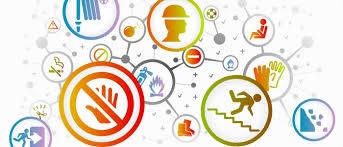 These are some books and references that we feel may be of assistance to you in completing the Assessment for this unit of competency. Your local library may hold these publications.
Creighton, B. (2003) Occupational Health and Safety Law in Victoria

Johnston, R. (2003) Occupational Health and Safety, Courts and Crime

Tarakson, T. (2002) Everyday Law

Managing the Risk of Falls at Workplaces Code of Practice 2011

Work Health and Safety Act 2011

Work Health and Safety Regulations 2011

The Work Health and Safety Approved Codes of practice 2011

The Building Fire Safety Regulation 2008