CPPCLO3003 – Participate in workplace health and safety initiatives Copy
Element 3: Participate in workplace health and safety initiatives
3.1 – Health and safety training and coaching programs are undertaken as required
By the end of this chapter, the learner will be able to:
Identify a suitable training program and find out where it is provided

Undertake health and safety training and coaching programs on a regular basis.
Health and safety training
In order for the workplace to be healthy and safe, workers should be required to undertake health and safety training and coaching programs. Health and safety legislation is there to ensure that the work environment is safe for everyone and it encourages consultation and cooperation between employers and employees on health and safety matters.
Why is it important to undertake health and safety training?
It is required by law, and employers are responsible for providing health and safety information and training to their employees
It helps raise awareness of health and safety among workers and encourages them to see the importance of it
It reduces the risk of accidents and injuries at work and makes people behave more responsibly
It is a good investment as it can help an organisation save money in the long term on insurance claims, medical bills, labour costs and lost productive time.
Health and safety training should be continuous and undertaken on a regular basis, but it is especially important that it is provided in the following circumstances:
Whenever a new employee starts, it should be part of the induction training
Whenever new cleaning equipment or products are purchased
Whenever people's job roles change
Whenever the layout of the work environment is changed
Whenever there are new health and safety regulations, standards or laws that affect the cleaning industry
If there has been an accident, injury or health and safety incident at work.
Legislation
Health and safety law requires that employees take reasonable care to protect their own health and safety at work as well as the health and safety of others, and they could be fined if they fail to do so.
Employees are required to:
Use equipment provided for health and safety purposes
Follow instructions and training relating to health and safety provided by the employer
Comply with the health and safety policies of the workplace
Report any situation at the workplace which they believe is hazardous.
Training courses
There are many different types of training courses available by many training providers, so it is important that you find one that meets your needs and requirements. Firstly, you should work out what type of training you need, and then find out where you can get it from.
Formal training
There are four different types of formal health and safety training course available:
Licence or certificate courses – this is for jobs that require an operator to hold an officially recognised certificate or licence to do tasks such as driving a crane and working on a construction site. Training for these certificates or licences in most States and Territories is provided by an accredited trainer and qualified assessor
Accredited and approved courses – health and safety introductory courses are usually classified as accredited under legislation. Accredited and approved courses have to meet certain criteria determined by the relevant Commonwealth, State or Territory health and safety authorities
Short courses – they are usually designed for a specific group of people such as operators of equipment, employees, managers and supervisors. The most common types of short courses are:

general introductory courses on topics such as hazard management
management and supervisory training courses on legal obligations and managing health and safety in the workplace
courses on specific issues such as hazardous substances, manual handling, confined spaces and workplace ergonomics
courses for employees with non-English-speaking backgrounds giving a general introduction to basic health and safety principles.

Vocational and professional courses – traineeship and apprenticeship courses normally include health and safety modules. There are also two to four-year health and safety courses for training health and safety professionals and managers.
Most health and safety training is provided by:
Employer organisations
Unions
The health and safety organisation in your state or territory
Commonwealth sector
TAFE colleges and universities
Private occupational health and safety consultants/trainers.
Informal training
A supervisor or experienced worker who has skills and knowledge in health and safety may also provide training at work. However, they will need to undertake trainer-training first to develop the skills required to train others. A local TAFE college, private training providers or the trade unions should offer trainer training courses which usually last for a period of three to five days.
3.2 – Incidents or accidents are reported and recorded according to company requirements / 3.3 – Suggestions to improve workplace health and safety conditions are submitted to required personnel
By the end of this chapter, the learner will be able to:
Report and record incidents or accidents according to company requirements

Report notifiable incidents immediately to regulators

Submit suggestions to improve on workplace health and safety to required personnel.
Reporting incidents and accidents
When reporting incidents, it is important to follow company procedures to ensure it is recorded and reported accurately. Under the Work Health and Safety Act, it states there are certain types of workplace incidents that need to be notified to regulators. Only the most serious safety incidents are classed as notifiable and they are the ones that trigger requirements to preserve the incident site for further investigation. Work health and safety regulators aim to prevent work-related deaths and injuries, and notifying them about certain incidents can help them to identify the causes and prevent similar incidents happening in the future at your workplace and others.
Notifiable incidents include:
The death of a person
A serious injury or illness
A dangerous incident arising from work carried out by a business, undertaking or a workplace.
Notifiable incidents could relate to any person, such as an employee, contractor or member of the public. If a notifiable incident occurs the WHS Act requires that:
A 'notifiable incident' must be reported to the regulator immediately after becoming aware that it has happened
If the regulator asks for more information, you must provide the required information in writing within 48 hours of the request
The incident site is to be preserved until an inspector arrives or directs otherwise.
In order to report a workplace incident, you will need to contact the regulator in your jurisdiction. Failure to report a notifiable incident is an offence and penalties would apply. The table below states the regulators and contact numbers for different states and territories: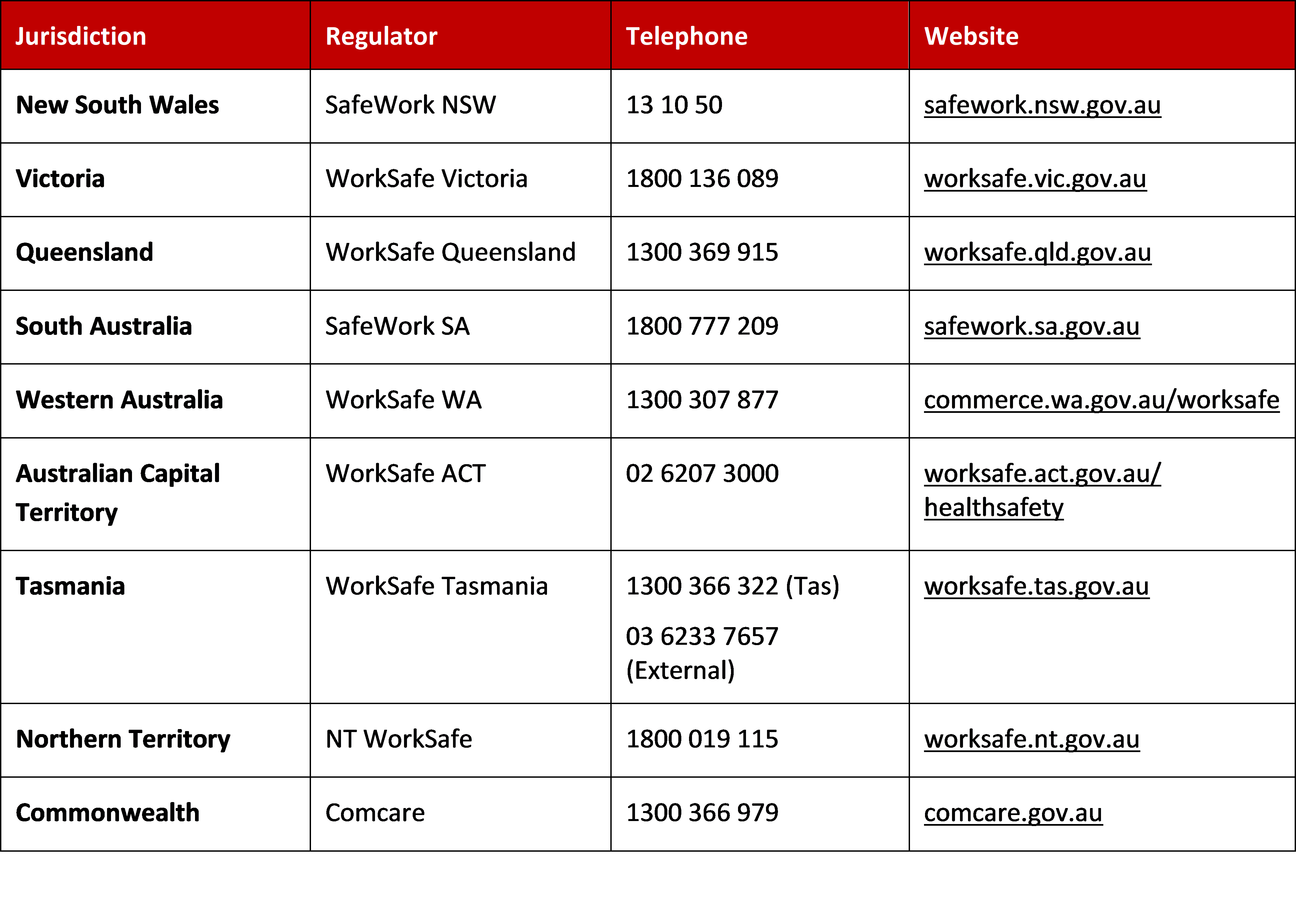 If you are unsure about whether a particular incident should be notified, then you should contact your regulator for advice and guidance. You should implement procedures in the workplace to ensure work health and safety incidents are promptly notified to regulators.
Notifying the regulator
Any person conducting a business or undertaking from where the notifiable incident takes place must notify the regulator immediately. The notice must be given in the fastest way possible, which could be by telephone, email or online. The regulator will ask for a clear and detailed description of the incident, which will help them assess whether it is notifiable and if it requires a follow-up investigation.
What information will be required?
An overview of what happened and what type of notifiable incident it was, i.e. serious injury or illness
When did it happen – the date and time
Where did it happen – the incident address and a description of the specific location
What happened – a detailed description of the notifiable incident
Who did it happen to – state the injured person's name, date of birth, address and contact You should also include other details such as their occupation and the relationships of the injured person to the person notifying
How and where they are being treated – description of the injury or illness, what treatment is required and where they have been taken for treatment
Who is the person conducting the business or undertaking – state their legal and trading name, business address and contact details, such as phone number and email
What has/is being done – what action was taken or will be taken to prevent the incident happening again
Who is notifying – the name of the person notifying, their contact number and position at the You should also provide a name, phone number and position of the person to contact for further information (if this is someone different)
Modified from sources: Safe Work Australia, Workplace incidents reporting: http://www.safeworkaustralia.gov.au/sites/swa/whs-information/workplace-incidents-reporting/pages/workplace-incidents-reporting.
Making suggestions
Your organisation should have a consultation process, where it allows employees to make suggestions on how to improve health and safety conditions in the workplace. Employees should be given the opportunity to contribute to this topic and submit their suggestions for improvement to the relevant personnel. It is important to communicate with other workers and your supervisor about health and safety on a regular basis to identify issues in the workplace and build a strong commitment to it. Communicating with others in your team will also encourage you to come up with ideas and suggestions to improve conditions. When submitting your suggestions, you will need to find out who you should send them to and how they require it. You may be able to give your suggestions in a meeting with your supervisor, or you may be required to send them via a letter or email.
3.4 – Workplace health and safety initiatives are implemented as required and in line with own role and responsibilities
By the end of this chapter, the learner will be able to:
Contribute ideas for workplace health and safety initiatives

Implement health and safety initiatives in line with their own role and responsibilities.
Implement initiatives
It is important to implement workplace health and safety initiatives to improve the health and wellbeing of workers and create a safe working environment. Promoting health and safety habits to workers can help reduce the risk of diseases, accidents and injuries, and increase their productivity. Before implementing a health and safety initiative, you should make sure it is in line with your own role and responsibilities, gain approval and support from management and other staff, and ensure everyone is committed to it in the workplace. It is a good idea to conduct an employee health and wellbeing survey to identify the issues that need to be addressed in the workplace and use this information to develop relevant strategies. You should then outline the potential business benefits of the initiative and gather some facts and figures to illustrate them.
What are the benefits of implementing health and safety initiatives?
Increases productivity
Reduces work turnover
Makes staff feel valued
Increased staff satisfaction and motivation
Increases ability to attract new employees
Reduces sick leave
Reduces worker compensation claims.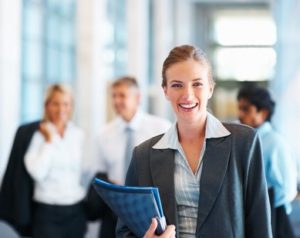 How to create a health and safety initiative:
Getting started:

build commitment in the workplace
promote the benefits and involve employees
develop or review your workplace health and safety policy
identify the issues for employees and your workplace.

Developing your program:

establish your plan
select activities and strategies to implement
establish program benchmarks.

Managing your program:

design your program
implement your program
evaluate your program.
When implementing health and safety initiatives, you should make sure they are suitable and relevant for your workplace. Depending on what issues need to be addressed, you may decide to implement more than one strategy relating to key lifestyle factors.
Workplace health and safety initiatives could include:
Promoting physical activity
Promoting healthy eating
Encourage workers to quit smoking
Encourage workers to reduce alcohol consumption
Improve mental health and wellbeing.