TLIA2012 – Identify workplace order picking processes, policies and procedures Copy
Element 1: Identify workplace order picking processes, policies and procedures
1.1 – Workplace procedures for order picking and related workplace documentation are interpreted
Working in transport and logistics
Transport and logistics covers the planning, handling and management of the supply of goods (from the point of origin to end sale or consumption); that is, the whole supply chain.
This includes import/export requirements, legal and regulatory compliance of goods, storage, handling and appropriate transportation of goods to their end-destination. All workers who are involved in the picking and packing of products for orders will need to follow organisational and regulatory requirements to ensure product safety and to fulfil their work obligations within the chain of responsibility.
A chain of responsibility is necessary to ensure suitable controls are put in place and followed within all aspects of transport and logistics. This allows all workers to follow correct processes as assigned to their roles; it provides a level of clear understanding and accountability on who is responsible for which tasks and work areas in all associated industry roles.
Chain of responsibility within the Heavy Vehicle National laws
The Heavy Vehicle National Law (HVNL) was introduced in February 2014 in the Australian Capital Territory, New South Wales, Queensland, South Australia, Tasmania and Victoria. It seeks to provide unity between the states and territories on the use of heavy vehicles (over 4.5 tonnes gross vehicle mass) and maintaining road safety. This law includes all those who may be involved in the supply of goods, including those who pack and load heavy vehicles; this is known as the chain of responsibility.
While the HVNL is set to be introduced in the Northern Territory at a later date, Western Australia has decided not to adopt the regulations at this time. Despite the creation of a single rulebook, separate state/territory law and regulations also exist to govern transportation of goods, as applicable to different state and territory needs.
Under the Heavy Vehicle National Law, certain work roles are made known within the chain of responsibility. These roles need to be correctly administered and work procedures should provide clear guidance on how tasks should to be carried out.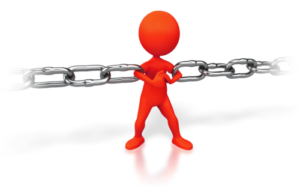 Parties in the chain of responsibility within the HVNL are:
Consignors and consignees
Drivers/owner drivers
Employers, prime contractors and operators
Loaders
Loading managers
Packers
Parties in the extended liability provisions of the HVNL and regulations (or applicable state/territory law and regulations)
Schedulers
Loaders and packers
The duties of a loader and packer are very similar. A loader is a person who physically takes part in manoeuvring items into and out of the vehicle, and often supports in packing the vehicle, while a packer is purely responsible for packaging goods, either inside or outside the vehicle. The HVNL states that both loaders and packers have duties to ensure safety by packing goods so that it will not result in, encourage, or provide incentive to breach the vehicle's mass, dimension and load restraint requirements. Loaders have the added duty of preventing a contravention of fatigue requirements, i.e. maintaining work schedules so not to affect drivers rest times and delivery schedules.
Workplace procedures
Your organisation should provide you with thorough work procedures and safe systems of work for conducting your work tasks, as stipulated within work health and safety (WHS) or occupational health and safety (OHS) laws (and as applicable to your state/territory). A supervisor/manager should provide you with work tasks and information on picking tasks and despatch schedules, so you are able to fulfil picking and packing. Your employer should provide you with the correct tools and equipment to do this.
Work orders should include the items to be picked, how many are required, when these are required by and how these should be packed. Tasks may be undertaken alone or as part of a team, it is important to be sure on your part of the task to ensure work is carried out efficiently and to time.
Documentation may be provided to you, and you should be familiarised with the different types needed in your role. This may include picking slips, packing slips, standard forms for transportation (which detail product description, dimensions, delivery address details, etc.), product labelling and any customs or certification requirements.
Requirements for transport and logistics work
The industry of transport and logistics is governed by different legislation and regulations, depending on the type and size of business you work for.
For example, legislation and regulations cover areas such as:
Import and export requirements

Transportation of goods (by road, rail, air or sea)

Handling hazardous or dangerous goods

Handling agricultural/food goods.
A picker and packer will need to ensure that goods are packed and contained safely for transportation or sale; this will include knowing and understanding what is required to maintain the quality of the product and how to comply with administration and documentation needs.
Trade measurement laws
Trade measurement laws are administered by the National Measurement Institute; they provide guidance on the measurement of goods and provide a technical framework for measurement standards.
The laws are:
The National Measurement Act 1960

The National Trade Measurement Regulations 2009.
Measuring goods is required if selling goods by weight/measurement, and when manufacturing, packing, importing or selling goods. Packing is the point where goods are collected and put together for orders; these will need to be measured and/or weighed to ensure that consignments meet the correct criteria for transportation and for the receiver of the goods; i.e. they receive what they have ordered. Documenting weight, measurement and numbers also provides accountability of orders once they have left the workplace.
This also includes labelling of orders/consignments to ensure accurate and required information is included with orders; i.e. the position, size and format of measurement labels.
Trade measurement laws include:
Legal units of measurement
Measuring instruments for trade
Testing and verification of measuring instruments
Pre-packed goods and labelling requirements
Licensing of public weighbridges.
Source and further information can be found at the Australian Government Business website: https://www.business.gov.au/Info/Run/Goods-and-services/Selling-goods-and-services/Selling-goods/Australias-trade-measurement-laws (access date: 08.07.2016).
Product labelling
Labelling goods is essential to provide accurate product descriptions and information for all persons handling, transporting and using goods. It provides information about what is inside the package and guidance on how this should be stored and treated.
Labelling should provide information on safety requirements, product materials/ingredients, the country of origin and sell-by/use-by dates. Under the Competition and Consumer Act 2010, it is illegal to give false or misleading information to your customers.
Export of food/agricultural products and quarantine requirements
Depending on whether your organisation handles food or agricultural products and which types, they will need to ensure they have the correct registration, certification and licensing in place and follow all Government guidelines to make sure work is carried out safely and without contamination.
Products include:
Plants and plant products
Fish and fish products
Organic and bio-dynamic products
Wood packaging for export.
Further information can be found at the following Government website: http://www.agriculture.gov.au/export (access date: 08.07.2016).
When importing, no general licence is required, but goods need to be cleared at customs. Quarantine requirements (and permits) will need to be in place for certain goods, these include plant, animal, mineral or human products.
The Australian Logistics Council (ALC)
The ALC works with the government on investment and policy decisions within the logistics industry to help ensure efficiency is achieved throughout the supply chain. They have developed a voluntary code of practice, the 'National Logistics Safety Code' to help establish working guidelines and understanding with roles and responsibilities (as specified under the chain of responsibilities laws). They advocate minimum operational requirements with behaviours to managing workplace obligations and compliance with relevant road transport and work health and safety laws.
The code applies to:
Legal compliance with the chain of responsibility

Work health and safety (WHS)/occupational health and safety (OHS) risk assessment and compliance

Fatigue management

Scheduling, queuing and time slotting

Safe loads

Speed management

Equipment

Driver health and a drug and alcohol free workplace

Subcontractor assessment

Operational infrastructure.
Source and for further information, visit the Australian Logistics Council website link: http://www.alcsafety.com.au/ (access date: 07.07.2016).
1.2 – Stock allocation and location systems are identified and located
Locating stock
When you are given a work order, check that you have been given all the information you need, so you are able to carry out the task safely and completely.
Information may include:
Stock item description/product code
Quantity of items
Who these need to be packed for, e.g. another member of staff/department or for a customer or client
When these need to be picked, packed and made ready for despatch/pick up
Required documentation and labelling.
Your supervisor/manager may provide you with a written work order, or may verbally instruct you. If a verbal instruction is given, make sure that you note down the vital information so picking and processing is correct. When discussing the work order, it is also an opportunity to verify if stock is in plentiful supply, any preferences in colour or type (if there are variances) and where to find the stock items (if not known). Your supervisor/manager may also provide you with a pick path if your order is made up of several different items. A pick path is the route and order that needs to be taken through the warehouse/stockroom when picking items.
Stock records
When needing to check stock levels and stock location details, your place of work may keep accessible information on workplace computer systems, in paper records and/or on boards within the warehouse/stock area. This will depend on the size and particular needs of the organisation.
If stock is used quickly, computer records provide immediate access to departments and work areas to ensure accurate and up-to-date information is available to all. It may be that stock is looked after by a warehouse manager and information is located directly with them or in the warehouse. However your organisation organises and manages its communications, be sure to familiarise yourself with the methods that are available to you for checking such information.
If stock is not available or correct, you will need to inform your supervisor/manager as soon as possible. Equally if there is a problem with processing the order, this should also be discussed with the relevant person so matters can be dealt with before deadlines are reached.
Most organisations will locate and store their stock items in the same place and position; this means that pickers will be able to gain a good knowledge of the warehouse and where to find stock. It is always important to double-check stock when picking just to make sure that items haven't been moved or stored elsewhere.
A stock keeping unit
A stock keeping unit (SKU) is a method used to control stock levels, most usually used by large stores and warehouses selling straight to the public. Products are assigned a product code which can then be read by a machine-readable bar code, tracking items picked and updating available stock levels on workplace systems by electronic means. This prevents the need to keep a separate inventory system/records.
Workplace monitoring
Work activities will need to be overseen by the person responsible; this may be your supervisor or manager, the warehouse manager or the person in charge of the order. Schedules will need to be maintained and activities coordinated so that loading and transportation can be arranged in good time. This is to fulfil work requirements and to fit with driver schedules.
Ensure that you report back to the relevant person to inform them of progress and task completion. Accompanying documentation may also need to be produced or checked in good time before the order can be despatched. It may be that the warehouse manager will need to check that the order is complete so that loading can be coordinated (for example, the order is at the size expected and that appropriate packaging is used).
Operational work systems will need to ensure that all departments/work areas coordinate and work together as necessary. Communications should be clear and thorough and workplace policies and procedures should reflect the needs of the working environment.
1.3 – Appropriate manual handling equipment is selected in accordance with work health and safety (WHS)/occupational health and safety (OHS) regulations and workplace procedures
Manual handling and order picking
It is important to prevent injury and strains from occurring when picking and processing orders. Your employer should ensure that the workplace is ergonomically designed to minimise and prevent such occurrences from happening. This means setting up work areas to promote safe working, for example, making sure that sufficient space and access is allowed for moving goods around the warehouse and for fulfilling packing tasks.
It is also about ensuring that work benches are kept clear for working on and are set to an appropriate height to prevent back strain and bad posture. Pickers and packers should avoid prolonged periods of working at low or high levels and from stretching or over-reaching.
It is advisable to work within shoulder to knee height as much as possible when moving or lifting items between benches and areas. This will prevent reaching too high or bending too low and over exerting the body.
Risk factors with manual handling include:
Working at different heights

Picking items which are stored at high levels

Lifting or moving items continually or for long periods at a time

Lifting or moving heavy and/or bulky items

Working/standing in one position for a long period of time.
Systems at work should ensure that all workers have breaks and rest periods from manual handling tasks. This will help prevent bad posture and repetitive strain from occurring. It is important that employers/organisations look after the health and safety of their staff as required by WHS/OHS law.
It is advisable that;
High volume picking and packing is done with equipment and by mechanical methods
No worker should pick and pack above head height, if needing to work at height, equipment to enable this should be used and protection from the risk of falls should also be provided.
Manual handling equipment
Equipment used when needing to perform manual handling should be made readily available. Staff should be trained and given instruction on how to use these, and should be supervised until competent. This should include understanding equipment settings and adjusting these to suit the operator and the specific task requirements.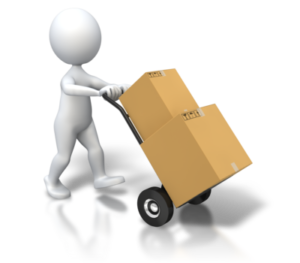 Equipment includes:
Access equipment, for example:

shelf steps
platform ladder with load lifter
stock picker
dual personnel lift

Hand trucks and trolleys, for example:

bin trolleys
hand trolleys e.g. a dolly trolley
platform trolleys

Collecting equipment, for example:

pallets for loading items/boxes onto
bins and crates to collect items

Lifting equipment, for example:

hoists
magnetic lifters
load restraints
winches

Fork lift trucks– only to be used/driven by those who are licensed to do so
Conveyors, for example:

pallet conveyors
powered roller conveyors

Packaging equipment, for example:

vacuum sealers
stretch wrapping
cubing and weighing.
Using personal protective equipment (PPE)
PPE will give you protection when undertaking work tasks; this should be used or worn as and when required. It should be used according to product instructions, fit correctly and be comfortable to use/wear. All staff needing PPE should be given full training on how to use and access these items safely and appropriately.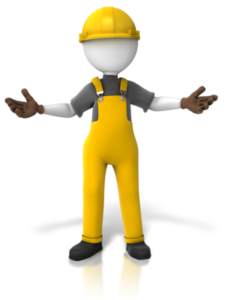 PPE includes:
A safety harness if picking or packing at height
Steel toe-cap shoes or boots
Work overalls
Communication headset
Safety gloves
Head protection, e.g. hat or hairnet
Protective eyewear/goggles
Ear protection.
Staff should ensure that items of PPE are maintained; this includes cleaning items after use and safe handling to keep these in good working order. If stock items of PPE (e.g. disposable gloves) are running low, make sure that you notify the relevant person so that PPE is always available. If items do not fit correctly or cannot be used due to health reasons (e.g. an allergy to latex gloves), notify your supervisor or manager so this can be addressed.
Using PPE can affect the user's performance, for example goggles may restrict vision and gloves may restrict dexterity. If any impairment is experienced, you should also seek advice from your supervisor or manager to discuss safe working practices.
It is the responsibility of the worker to:
Not intentionally misuse or damage items
Advise the organisation of any damage, deterioration or faults with the PPE
Advise of any need to decontaminate PPE (e.g. when handling toxic chemicals).
WHS/OHS
Work health and safety (WHS)/occupational health and safety (OHS) legislation needs to be followed by all businesses. This ensures that mechanisms are in place to protect employees and employers within the workplace from risks to health and safety.
WHS/OHS includes:
Safe working practices
Information, instruction, training and supervision for staff and work tasks
Hazard and risk assessment and management
Safe working premises, machinery and equipment
Employee behaviour and discipline
Health and safety requirements
Emergency protocols and procedures
Workplace reporting and documentation.
Managing hazards in the workplace
Under WHS/OHS your employer will need to apply precautions and required actions to minimise, control or eliminate hazards that may exist when picking and processing orders. Regular risk assessments should be conducted throughout the workplace to assess the potential hazards and consequences of these for all workers. This will include risks of accidents/incidents, workplace stress and fatigue and workplace practices.
Long-term hazards
These can be cumulative and are not always obvious hazards to those that do not experience them. Examples of this kind of hazard include high levels of noise, chemical or fume exposure and vibrational (such as use of machinery). These are of importance and should be addressed, as these types of hazards may cause damage to individuals over time.
Psychological hazards
These include events or situations at work that cause stress to employees, such as occurrences of workplace bullying and workplace-fatigue. It is important to recognise this kind of hazard and to monitor the working environment to ensure situations that may cause psychological illness are eliminated.
Rights and responsibilities for WHS
Both employers and employees are subject to rights and responsibilities in the workplace under WHS/OHS. This is to ensure the safety of all people and to establish mutually beneficial working arrangements.
Employers must:
Provide a safe workplace
Provide safe equipment
Provide:

training
information
supervision

Provide adequate and suitable facilities, where required
Check and maintain WHS systems and procedures
Provide PPE, where required.
Employees must:
Work safely
Wear PPE, where required
Follow safety procedures and requirements
Not destroy or compromise equipment and resources
Not interfere with safety equipment
Not act in a way that compromises their own safety, or that of colleagues, clients, and the public
Report any WHS:

issues
hazards
injuries
accidents
near misses
concerns