TLIA2012 – Pick and despatch an order Copy
Element 2: Pick and despatch an order
2.1 – Work requirements are planned and appropriate equipment and documentation is assembled
Planning work tasks
When engaged in picking, work plans may require you to work in different ways to achieve fast and effective picking results. This will depend on the needs of the day, for example, staff availability. Work tasks should be planned by, or with, your supervisor/manager, to ensure that all required equipment, tools and documentation are assessed and understood.
Work schedules and tasks should be achievable and planned with safe practices in mind. Picking can be done in different ways to suit your workplace and work requirements.
This can include:
Piece picking – picking for one order only
Zone picking – picking all items that are located in one area of the stock room/warehouse
Wave picking – picking items for multiple orders as required
Batch picking – picking multiple orders at the same time to maximise picking and minimise time in the warehouse
Sort system – when items are automatically moved by conveyor for the picker to receive and compile for orders; this can include 'pick to box' where the picker fills the box with item(s) at their station and the box moves on to receive further items from other stations, as needed.
Picking methods and technologies
If you are required to pick often and quickly, picking orders may be given by a voice communication headset, this allows instant interaction and can also be used to confirm stock levels and quantities. Rather like a telephone headset, this will sit on top of the persons head with a small microphone that can be adjusted or lifted. How you pick will depend on your organisation and the work flow that needs to be fulfilled.
Stock picking can be requested in the following ways:
Picking list, i.e. items are listed on paper
Picking by voice, i.e. stock items can be requested by verbal communication via a headset which allows the picker to clarify requirements as they locate the item
Picking to light, i.e. as directed by light indicator modules fixed to warehouse shelving, these will flash when an item is required to be picked and a simple communication button can be pressed to confirm quantity and when picking has been done
Picking by vision – this system is used to visually guide the picker by means of an image/graphic on a smart glass headset with a wireless internet connection.
Stock can be taken directly on the pallet, i.e. a forklift truck can take pallets off storage racks ready for manual picking or straight to packing and loading. Stock can also be taken from storage in the boxes and containers that they arrived in. This allows larger quantities to be collected and is known as case picking; a trolley or hand truck may be required to move stock picked in this way. Both these methods allow for bulk collecting of the same stock items quickly and efficiently.
As previously mentioned, piece picking is the selection of individual or small numbers of an item or items as required for one order. These orders can be prepared quickly and this method is often used for mail order catalogue companies.
Picking documentation
Documentation for packing and despatching orders includes a picking slip or sheet; this is the information for the picker which lets them know which product/stock items need to be collected for one or more orders. There may be one picking slip generated for multiple orders, or an individual slip generated for each order, which then needs to be processed and prepared. This will depend on how your organisation works.
A packing slip or sheet, also known as a delivery docket/note, manifest or customer receipt is the paperwork that is attached to the outside of each delivery/order. This is usually placed inside a plastic shipping pouch attached to the box/package. This can include product information, quantities and other information that may be required for the delivery driver or for custom needs such as the value of goods.
When an order is processed and packed, it is usual for the packer to check that the order is correct as own on the packing sheet; this ensures that the customer receives the correct pack age.
Effective workplace communications
There should be clear channels and procedures for conducting workplace communications; all in the chain of responsibility will need to ensure that their part is carried out and communicated clearly to ensure the supply of goods is made.
Orders should be confirmed and communicated to the warehouse/stockroom in a timely manner, and schedules and work orders should be correctly compiled and easy to follow. Information should be freely given and made available to all workers, for example, new orders may be displayed on a board in the warehouse or picking area, and despatched orders logged onto workplace systems, stating the time sent and estimated delivery date.
Communications should be disseminated from supervisors and managers to staff, ensuring that a free-flow of information is made throughout the workplace.
Communications may include:
Verbal discussions
Staff and team meetings
Email and electronic work communications
Written work orders and schedules
Picking slips, packing slips and order documentation
Product labelling
Computer work records and notifications
Logging orders and their progress from despatch to delivery
Picking technologies and communications
Workplace documentation, procedures and instructions
Warehouse and workplace signage
Product records/inventory.
Working with others
Working effectively with others is essential when picking and processing orders. You should be confident in engaging in discussions and workplace communications, and always treat others with courtesy and respect.
Working in a team will involve working closely with colleagues; it is helpful to build a good rapport and understanding of your colleagues and their differences. This will help you to build good team relations, supporting each other and acknowledging any weaknesses and strengths.
You will need to know and understand workplace policies and procedures and follow these accordingly; this will allow all team members to pick up on orders and assist when needed. It provides a common approach and uniformity within work tasks as well as adhering to organisational and legal requirements.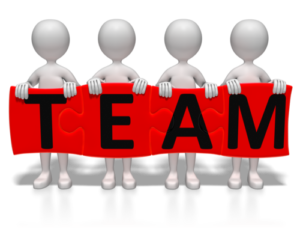 2.2 – Warehouse zones where required products are stored, are identified and located
2.3 – Pick path is established
Storage zones
All businesses that store items will need to develop a process for managing their stock. A system that provides logical and safe storage will greatly assist in the identification and movement of products. Deciding how stock should be stored and where items should be positioned is essential to maximise space and speed of work.
Items may need to be stored on pallets (if large and needing to be moved in bulk) or directly on shelves and warehouse racks. It may be possible to store items in large bins or carousels, and will depend on the items that your organisation handles and needs to pick, e.g. size, shape, and product type. There may be some items that need to be stored in controlled temperature areas or out of direct sunlight, for example chemical products may need to be stored in a cool/dark area.
Equally, more frequently used items of stock may be better located at the front of the warehouse to speed up picking. Items that are large or hazardous may also need to be stored away from other stock items or public areas. Zoning gives workplaces the chance to design a system and process that works specifically for their own needs. For example if there are common picking paths, items can be sequenced in zones to allow a logical and more efficient pathway.
Warehouse zones provide recognisable areas for storing stock and allow product categorisation. This enables staff to become familiar with the different areas and the items that are stored there.
Storage zones may include:
Cold storage/refrigerated zone

Dry storage

Corrosive material storage

Flammable liquids storage

Security cage for high value items.
Equally these may be by product type, such as:
Footwear

Hardware items

Electronic items

Kitchenware.
Warehouse signs and labelling
To ensure a safe system, the warehouse/stockroom will need to have clear signage and labelling to direct staff through and to inform them of product types and contents. This will provide the means to identify and locate stock items.
Workplace signage and communications need to ensure that staff and all persons on site are aware of where they are, where they can go, and any other relevant information. This may include workplace procedures and safety requirements.
The warehouse may be large and signs can prevent staff from wasting time looking for items or from locating equipment. It also encourages staff to store items back where they belong for other personnel to use, for example, returning items of PPE to a signed storage area.
Signs need to be simple and easy to understand and should be large enough for staff to see them clearly within the premises, for example, exit and entry signs, warehouse rack numbering and location of fire extinguishers. Organisations may use signs that also depict a small graphic image or diagram to illustrate and inform staff, examples of these can be seen with hazard identification signs and labelling.
Some example hazard pictograms:
Workplace instruction, procedures and protocols should be clearly displayed in the applicable work areas. For example, a protocol (a requirement that must be followed) may include obtaining a signature from the driver when an order is despatched, therefore this should be clearly displayed in the loading bay area.
Locating stock
Organisations tend to use a location coding system to show where stock is positioned in their warehouses. Aisles and warehouse racks (or shelves) will display signs which show a clear and simple letter/numbering structure. For example, a starting letter or number to denote the aisle, a further number to indicate the rack or correct aisle side, another number to show the location on the rack/shelf.
All staff picking and processing orders will need to be aware of the types of signage or labelling in use at their place of work and any relevant product information and codes. Products may display abbreviated information on labels, for example colours such as a 'b' for blue, sizes and quantity variations. Codes will indicate specific items and are also the means by which stock levels and inventories are monitored; these may be made up of letters and/or numbers in varying degrees. This will depend on the manufacturer and your organisations categorisation system.
Follow the pick path
The pick path is the route that must be taken by the picker through the warehouse/aisles to pick products and items that are required. These can be fixed routes through the warehouse or they can be individually produced for certain items/products that need to be picked for an order.
The picker may be given a different pick path for different orders, or your organisation may use a generic pick path used by all. The more variety of stock, the more likely your organisation will use multiple pick paths or produce bespoke ones.
Picking orders
A pick path will allow you to work systematically through the warehouse/stock area. With well-established zones, the picker will be able to work their way through, picking and using the right equipment to help them. Aisles and access to stock should allow for additional equipment for use in picking tasks. Equipment and PPE should be located in logical places throughout the warehouse.
Trolleys or containers should be carefully filled and stacked without the need to overfill. Picking tasks should take into consideration amounts and methods of stock retrieval.
Workplace policy should ensure that safety of pickers and staff is made; procedures will need to include safe working methods, with the available assistance of colleagues to help lift or manoeuvre items. If using equipment, such as a stock picker at a higher level, you may need to work with a colleague to help move stock safely down and without strain. Working at high levels will require the use of a safety harness or appropriate safety equipment.
When picking stock, it is common for pickers to have a pick path that starts furthest away from the despatch/shipping area. This ensures that the picker moves logically towards their end destination and enables them to avoid pushing stock repeatedly through the warehouse.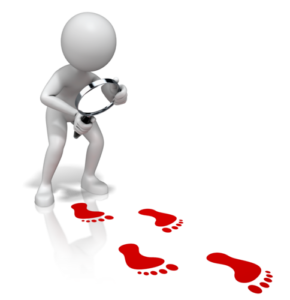 2.4 – Appropriate pallet/s for orders are selected and stacked to minimise stock damage and to maximise stability, as required
Selecting pallets
Pallets are used commonly in warehouses and on larger delivery trucks. They provide the means to stack and contain items, and allow bulk movement through use of a hand trolley or forklift vehicle. The pallet provides a secure base for the trolley or forklift to position and manoeuvre the load. This prevents the need for physical handling and time consuming methods for stock movement. It also ensures that delivery trucks can be loaded appropriately and securely with loads attached to pallets.
Loads should be securely strapped or wrapped to pallets to ensure items do not move, fall or become damaged through bad load positioning.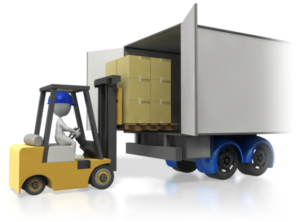 Pallets can help by:
Reducing worker injury (through less manual lifting and movement of individual boxes)
Faster loading of trucks and storage of goods in the warehouse
Retaining temperature within a larger mass load, for example when moving food products that need to be kept cold or cool
Safer and faster movement with equipment designed to lift pallets (i.e. fork lift truck or a hand truck/trolley if a small pallet), rather than using slip-sheets
Customers receiving large orders often prefer to receive palletised goods
Allowing drainage and air circulation around goods, especially important for fresh food produce.
Loads will need to be managed safely and by those who are trained to do so. Large loads require careful handling and consideration, for example, packing and loading a pallet near the delivery point and if needing to structure the load on the pallet, such as using flat dividers in between layers (such as thin wood or cardboard).
Manual handling
When not using, or able to use equipment to lift and move items, it will be necessary to manually handle items. For this type of work all staff should have training on the correct way to perform manual tasks. Any assistance from colleagues needed for these tasks should be provided. A strict observance of working hours and break times should be followed to minimise physical effects to the body. Injuries with manual work can develop over a period of time or suddenly due to repetitive or sustained force, high or sudden force, strain to the posture or parts of the body and exposure to vibrations.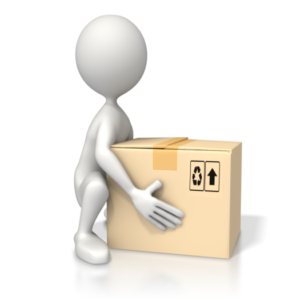 Injuries can include:
Muscle sprains and strains

Ligament and tendon strains and injuries

Bone joint injuries or degeneration from continual repetitive movement

Nerve injuries or compression such as carpal tunnel syndrome

Soft tissue hernias.
Therefore it is important to know how to proceed with any manual task and how to protect yourself as much as you are able to.
To lift items safely, you should:
Check the item being lifted for weight and how to hold
If the item is too heavy or awkward, ask for help to lift this
When ready to lift, pace your feet correctly – feet apart, one foot beside the load and one slightly behind it
Bend your knees and keep a straight back
Grip the item firmly with both hands and keep item close to the body
Raise your head and pull your chin in to help keep your back straight
Tighten your core/stomach muscles to help support your back
Straighten your legs to lift to waist level (keep elbows close to your body)
Do not twist your body, to turn and move you should use your feet
To put the item down, use the same process of carefully bending the knees with a straight back and make sure the item is not placed on feet or toes.
You should avoid repetitive or sustained force, high or sudden impact/force, continual repetitive movement, prolonged or awkward posture position, and exposure to vibration.
When working in a team (two or more people) to perform manual lifting and handling you will need to work equally to handle the item. Ideally all manual handling tasks should be developed to ensure that one person is able to perform the task safely on their own, but when it is not possible the following should be noted.
Team handling should include the following:
Equal sharing of the weight/load

A safe and firm grip without the need to make mid-move adjustments

Force is not exerted by different people and in different directions

Adequate allowance of space to perform the task

One person appointed to direct the task

Use of aids to assist in the manual handling/lifting such as a trolley or a hoist.
2.5 – Products are selected and consolidated
2.6 – Products/pallets are located in despatch areas
Products for despatch
Once items have been picked, these will need to be put together and packed ready to despatch as your customer/trade orders.
To consolidate your orders you will need to:
Check the products picked against the picking slip and packing slip
Choose the correct packing if not already consolidated on a pallet, e.g. box, crate or envelope, plus insulated wrapping or additional paper wrappings
If order is palletised, you may need to count number of items/boxes before wrapping or securing to the pallet
Check that you have the correct address details and gather or create an address label; you may be provided with a standard printed page with the address details which need to be stuck or taped carefully to the final package
Safely pack the order in the packaging, making sure that items are stable and not liable to breakage or damage
Include any necessary packing note, invoice or customer letter (if needed)
Seal packaging neatly using correct tape and/or string to keep secure
Place correct address label and packing slip (if required) on the outside, this should also include any specific delivery instructions if not already provided or known by the driver
Weigh item and/or calculate package dimensions (i.e. height, width and depth)with the use of a tape measure or measuring device; this may be needed for logging order details on work systems or for costing when using a separate courier/postal service
The required delivery date may also need to be noted and communicated to the driver, if not stated in the paperwork, e.g. same day delivery or next day delivery
Assigning delivery labels/postage labelling if using a paid for service.
Once the products are consolidated into final orders and are packed and labelled, you will be ready to place your orders in the despatch area or loading bay.
Preparing products and pallets for loading
If your organisation accumulates a large amount of orders for despatching you will need to make sure you place these in the correct part of the loading bay. Packages may be assigned to different drivers and will be organised by route and delivery times. Schedules will be arranged by the loading manager/relevant staff with the different drivers or delivery companies.
Orders for despatch may need to be placed:
In sacks
In boxes
With loaders
On a despatch desk for collection
By the designated delivery vehicle
On pallets.
Larger pallets will not necessarily need to be moved, if already placed in the correct area when the pallet was filled; these will just need to be processed ready for loading and transportation.
Check with the loading staff or loading manager on where you need to place the packaged orders. It may be that you will need to pass paperwork to the loading manager to evidence the orders for despatch, for example, the picking slips.
Orders that are hazardous or temperature controlled may need to be placed in a designated safe area or left within their zones, ready for collection at a later time by loading staff.
It is usual that orders being despatched first are placed closest to the loading doors, this ensures that items are loaded with minimal disturbance. It will depend on your organisation as to how they prefer to manage loading, this will depend on the type of goods being despatched, the freq
uency of dispatches and space for loading and processing orders.
Problems with orders
When consolidating products for orders you may encounter problems that you will need to deal with. If the problem cannot be easily resolved by you, you will ne
ed to speak with your manager, colleagues or other organisational staff to inform them of the problem. Thi
s will alert them to the issue and ensure that the problem is addressed.
Problems that may occur include:
Not enough stock items for orders

Damaged stock items

Incorrect or different items than stated on warehouse racks

Order is changed or added to just before the order is about to be despatched

Incorrect or incomplete address details

Delivery cannot be made on the day required

Delivery destination cannot be easily reached.
For example, it may be that orders will need to be delayed (at the customer's knowledge and agreement) if waiting for additional stock items, or that address details will need to be verified directly with the customer before the package can be despatched. This may be carried out by you or by other workplace staff, depending on the structure and size of your organisation.
2.7 – Products are assembled to meet workplace schedules
Products and order scheduling
As briefly mentioned in section 2.5/2.6 of this unit, products for despatch will need to be placed in the correct location(s) for loading to a vehicle (or vehicles). Items for despatch will need to be logged and recorded to workplace systems and assigned to routes and driver(s).
The loading manager should ensure that work schedules are created to manage the despatch of goods; this allows work to be coordinated and planned with pickers and packers. Always check with loading staff, or the loading manager, on where items should be placed if not already told by your manager.
A schedule for despatch of items may include:
Priority orders

Items to be despatched that day/shift

Driver routes

Customer delivery deadlines.
Orders should be stacked and placed in a neat and tidy manner. Walkways and floors should not be blocked and trip hazards not incurred. Your organisation should ensure that safe practices are in place to protect those who work and move around the workplace and the products that are packaged. Orders should be located in a safe area away from others and be kept secure.
Dangerous goods
Dangerous goods are those that present a danger to others if not handled, stored, transported or used correctly.
These can be any substances or items that have a physical, chemical or toxic make-up which will cause damage to people, property or the environment. Dangerous goods can also be defined as hazardous substances. Hazardous substances are those that cause harm to health and the environment through exposure.
Dangerous goods include:
Explosives, e.g. fireworks and flares
Flammable liquids, e.g. alcohols and gasoline
Flammable solids, e.g. matches and metal powders
Gasses, e.g. aerosols and butane
Corrosives, e.g. batteries or chlorides
Chemically reactive substances/organic peroxides, e.g. nitrates and hydrogen peroxide
Highly toxic and infectious substances, e.g. dyes and medical cultures/samples.
Hazardous goods include:
Chemical cleaners
Paints and solvents
Pesticides
Chlorinated solvents
Australian Dangerous Goods (ADG)
There exists an Australian dangerous goods (ADG) code to help govern the handling and movement of dangerous goods by road and rail. This is administered by the National Transport Commission; the code is currently on edition number 7.4. Each state/territory enforces its own dangerous goods transport laws along with the code.
The code covers areas such as:
Classification

Packaging

Documentation

Transfer of bulk dangerous goods

The dangerous goods list with UN numbers.
International Maritime Dangerous Goods (IMDG)
An international code also exists for the transportation of dangerous goods by water. This is updated every two years to ensure it remains current and appropriate to transportation needs and environmental marine welfare; it was last updated in January 2016.
It includes:
Containing goods on/in vessels, e.g. how to package and hold these on board

Segregation of substances for safe passage

Labelling of goods.
More information can be found at the International Maritime Organisation's website: http://www.imo.org/en/Publications/IMDGCode/Pages/Default.aspx (access date: 11.07.2016).
2.8 – Orders are consolidated, secured, arranged and placed in storage zones in accordance with schedules
Consolidating orders
Once products are consolidated into orders, these will need to be further consolidated into final transport loads (as designated in work schedules). These will need to be organised by things such as destination, customer and priority.
For example, you may have a driver who delivers orders to customers on a southerly route, a driver who delivers on a northerly route, a driver who takes large loads by pallets, and a driver who delivers locally.
Drivers should be given adequate time to make their deliveries, with allowance to traffic flows and customer interactions. Schedules should accommodate driver hours and required rest breaks.
Arrangement of orders
Orders will need to be clearly arranged for loading onto vehicles. All orders should be secured to ensure their safety for transportation and vehicle weight distribution. Loads on vehicles may need to be tied down to ensure they do not move around as the vehicle moves on the road.
Orders should be placed in a logical sequence for loading so that the driver delivers orders nearest to the doors, and works towards the back of the vehicle. This ensures the driver has minimal need to locate orders on the truck, preventing manual handling hazards and saving on time. Exceptions to this rule are when loads need to be positioned carefully in the truck to ensure vehicle stability.
Storage zones
Storage zones will help separate items and ensure they are stored appropriately before final loading. Zones may be used to separate product types, for example, food products from chemical products, or to denote items on the same delivery routes.
Storage zones may include:
An area with pallet orders

An area with orders that are to be delivered locally

Hazardous storage area

Refrigerated/cold storage

Individual pick orders collected in sacks or bins.
When placing orders in storage zones, attention to the contents of packages and route requirements should be made. Some orders that need to be placed in one zone may eventually be delivered with another order from a different zone. This may be due to the delivery destinations being in close proximity to each other.
As such, clear labelling of addresses and content (or content documentation) will help loaders know where items need to be loaded (remembering that some dangerous or hazardous goods may not be safe to transport together).
If storage zones are also used to separate transport loads, this will make loading more straightforward in terms of matching orders to vehicles.
When moving items, you may need to use a hand trolley or cart. Ensure that you do not overload these and over-exert yourself; it is better to do two trips rather than one if not able to manoeuvre the trolley/cart safely or comfortably.
Equally, it may be not be quicker to attempt the one trip if looking to save on time. Pulling the trolley/cart may take longer when over-loaded and items may also fall off or out, causing product damage.
Always follow work schedules when consolidating orders and ensure you complete orders to time. If tasks are problematic, take longer than expected, or arrive to you late, inform your manager and seek additional assistance to complete the tasks to time. Tasks should be undertaken with WHS/OHS in mind, which means safe manual handling, following workplace procedures, and meeting health and safety requirements at all times.