TLIA2012 – Record stock levels Copy
Element 3: Record stock levels
3.1 – Storage areas are checked and stocks are noted for replenishment in accordance with workplace procedures
Keeping the warehouse in good order
During the working day, it will be necessary to keep a check on storage areas and access routes to ensure these are maintained and remain safe. Anything that is out of place or not fully dealt with, such as a half-filled picking trolley, should be attended to and cleared away. The warehouse/storage area will also need to be able to receive deliveries of new stock safely and awareness to such activities should be made.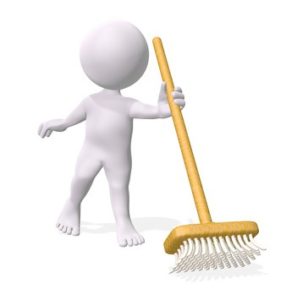 Checking the warehouse means:
Keeping floors and aisles free of stock, to prevent trips and to ensure free access routes at all times
Keeping floors clean and mopping spills to prevent slips and falls
Disposing of rubbish, such as empty storage boxes
Ensuring all hazards are dealt with, e.g. chemical spills or unsafe racking
Performing regular duties, such as sweeping and washing floors (ensuring these are able to dry completely, and any standing water is moved and drained) and wiping down shelves and surfaces
Replenishing packing items, e.g. rolls of tape and bubble wrap
Monitoring stock levels and reporting/recording this as required, and to workplace procedures
Ensuring items are put back where they should be and closing any gates holding items in storage areas
Moving stock or clearing unwanted stock out of the storage area
Closing doors and locking these as required
Identifying damaged stock and sorting or reporting this as needed
Sorting customer and/or trade returns, i.e. returning to stock or re-despatching.
Used stock will need to be replaced and it may be necessary for you to locate further stock items for filling shelves in the main warehouse. Stock may be stored in an additional waiting area, or stock may need to be ordered in.
If stock is low, you should note this down and let your manager know. It may be that a large order has been processed, depleting current stock levels. You may need to report this to the warehouse manager so that they are made aware and new stock can be ordered.
Maintaining stock levels
Stock levels will need to be maintained so that storage areas can be managed effectively. Stock will either need to be replaced (re-ordered) or removed from active stock records if not required again. Items ordered may be regular products or one-off orders such as seasonal goods.
Stock should be managed by the warehouse manager, or the designated person who may be assigned stock management duties. It may be that several picking and/or packing staff are required to perform stock taking and checks to assist with this.
The warehouse manager has responsibilities to know what is occurring within the warehouse and this includes stock control and stock movement.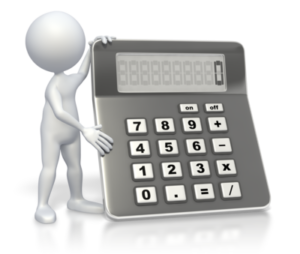 If not using a stock keeping unit (SKU) to log items taken for despatch your organisation may need to:
Manually stock-take – count stock items on warehouse shelves
Access despatch records or other work records such as sales, to identify stock levels.
Stock management includes tracking stock balances and logging stock value. Reports may be required weekly or monthly to show how stock is being used, providing accountability of your organisation's business activities for legal reporting requirements. Records should be made and kept on workplace systems (and in paper form if this is needed).
Stock control also includes:
Establishing an operating stock level to ensure stock does not run out before new stock can be received

Keeping records on stock movement to understand which items are more popular and which items do not sell

Maintaining stock order records and costs

Monitoring stock trends to ensure popular lines are maintained and developed

Knowing your organisation's suppliers and stock availability within the business market (e.g. resource fluctuations which may delay or prevent stock being received)

Recording stock that is not used, not received or returned, and any issues encountered.
3.2 – Workplace records are completed in accordance with workplace requirements
Maintaining workplace records
When engaged in picking and packing duties, it is necessary to ensure that orders and work activities are processed to organisational requirements. This will mean making accurate and clear records to show the movement of stock. Warehouse environments are busy places and many workers can be involved in picking and packing at any given time. As such, documentation and work logs will need to be completed and processed accordingly to show clear records.
This may include recording stock levels, order details and despatch of items. What is expected of you will be dependent on the organisational infrastructure and size. If electronic systems are directly accessed and used in the warehouse, you may need to be familiar with database records and spreadsheets to input information.
Details to log may include clicking boxes to show orders have been processed, entering dates and despatch details (e.g. the driver or courier company used), weight and dimensions and cost of despatch. If your organisation uses a bar scanner or other method of recording items despatched, you should make sure you receive adequate training and instruction on how to use these efficiently.
If using paper documentation to track your work activities, you may need to make copies of documentation and keep these as evidence of task completion. For example, when consolidating products for an order, you may want to keep or copy the picking slip (depending on how this will need to be used) and place it in a 'work done' tray, when completed.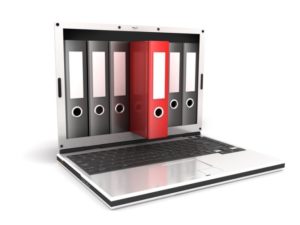 Documentation includes:
Picking and packing slips

Delivery notes

Goods received notes

Despatch notes

Consignment notes

Bin card (i.e. tracking stock items in the warehouse)

Stock identification records

Stock checks and loss reporting.
Ensure all documentation is dealt with and filed or stored appropriately. If you no longer need information, ensure that you dispose of this correctly, e.g. paper copies are safely discarded or shredded. Update records so that a definitive record is made and accessible to all who may require this.
Housekeeping duties
As previously mentioned in section 3.1 of this unit, maintaining the warehouse will also need to be done. This will come under the heading of housekeeping, which is all about ensuring that work can be, and is, carried out as needed, in a safe environment and with the correct tools.
Housekeeping standards and procedures may include:
Immediately clearing boxes and rubbish from aisles and doorways

Checking that items are stored correctly and safely

Ensuring that the work environment is safe and hazard free

Completing all workplace documentation and maintaining records

Tracking items that have been shipped

Placing documentation in the correct files or trays

Obtaining signatures from drivers, couriers, etc., to evidence order movement and despatch

Tidying and cleaning work surfaces and benches

Retrieving equipment and tools, e.g. new stationery items and equipment used by other personnel if not returned to the correct area.