TLIA2022 – Complete documentation Copy
Element 4: Complete documentation 
4.1 – 
Inventory data is reconciled to match warehouse stock in accordance with workplace procedures
Reconciling inventory data
Reconciling inventory data to match warehouse stock is an important part of the stocktaking process. It involves comparing data with stock items to ensure that figures are in agreement and are accurate.  
You must only proceed to reconcile inventory data with warehouse stock if you know the layout of the warehouse/stockroom, fully understand the relevant workplace procedures, and know the relevant work health and safety requirements inside out. Warehouses can be dangerous places and the risk of injury is high. Be sensible when working in the warehouse/stockroom and make sure you are wearing the correct health and safety gear.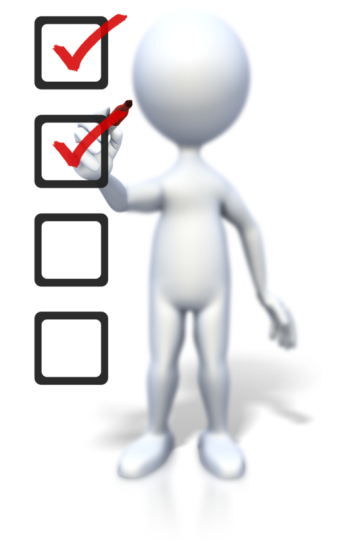 Data reconciliation allows a business to: 
Maintain accurate records 

Gain a strong understanding of its operations 

Know the quantity and value of its stock 

Understand the 'flow' of its stock items 

Assess the accuracy and effectiveness of its overall stocktaking process 

Deal with inaccuracies and mistakes before they become a problem 

Trace missing items of stock 

Account for wastage and stock damage 

Hold relevant staff members and business partners accountable for their work. 
Ultimately, if inventory data is reconciled effectively, this has a tangible positive impact on a business' profit margins.  
4.2 – 
Work
place documentation is complete
d
Completing workplace documentation
Throughout the stocktaking process, you will regularly receive information that needs to be compiled into summary documentation reports. When completing this documentation, your work must always be clear, legible and informative. As most of the information you work with will be supplied by other staff members, it is also vital that you ensure you are working with accurate data.  
Stock documentation will help you to identify the current state of your business' inventory with regard to: 
Fast and slow moving stock 

Stock turn 

Damaged stock. 
Stock records
Stock records are perhaps the most common type of workplace documentation you will complete. These are just what they sound like – records of all your business' stock – and they are a useful way of monitoring the stock in your warehouse/storeroom. The aim of stock records is to provide up to date information about each item/product that you sell.  
A typical stock record includes the product: 
Name 

Number

Size. 
In addition, a stock record would include: 
The quantity on hand

The minimum stock level

The amount of stock on order

The retail price of the stock

The cost price of the stock. 
Difficulties with completing workplace documentation
If you are experiencing difficulty when it comes to completing workplace documentation, think about why you are struggling. It may be that the information you're working with is inaccurate or incomplete, or it may be you lack the sufficient skills and experience to either interpret the information at your disposal or present it in a logical format. Either way, there are steps you can take to resolve these issues; you can seek clarification from relevant staff members and instruction from more experienced authorities, or – if you feel you are struggling – you may consider enrolling in a program to help improve your report writing skills.