TLIA3004 – Allocate stack positions Copy
Element 3: Allocate stack positions
3.1 – Stack positions are allocated based on nature of container/cargo concerned and requirements of yard/terminal operations
By the end of this chapter, the learner will be able to:
Explain the following methods of allocating stack positions:

storage planning
scattered stacking

Explain the following methods of stacking cargo/containers:

residence stacking
category stacking.
Allocating stack positions
Once cargo or containers have been consolidated, they need to be allocated positions in the storage areas. You will need to take into account the nature of the containers/cargos and the specifics of the storage area.
Nature of the container/cargo may include:
Liability to be damaged

Hazards (e.g. flammable, chemicals)

Weight class

Temperature requirements

Refrigeration

Storage requirements (e.g. how long it needs to be stored for, how frequently it will need to be accessed)

Departure time.
Hazards can be identified using AGD symbols on the container, which will be discussed in more detail in Chapter 4.1.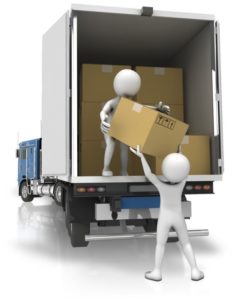 Stack positions can either be allocated manually (in which the decision is made by a person) or automatically, using an algorithm or program. Algorithms will generally be more efficient as they can make instantaneous decisions based on hundreds of pieces. They can also be integrated with recording systems so the locations can be updated automatically when containers are stacked.
When using algorithms, the correct information regarding your workplace and the relevant containers need to be entered. It is important this isn't done incorrectly, as this may lead to cargo being placed in the wrong stack or even lost.
In addition, reefer (or refrigerated containers) will require electrify to keep it cool; this is another requirement that will need to be considered when allocated spaces.
Furthermore, the departure times of some cargo is more predictable than others. Deep-sea ships are given high priority, meaning they will usually be on time, while inland deliveries (e.g. vans and lorries) will be far less predictable. Therefore, it is difficult to order them accordingly, making lower stacks more attractive.
Requirements of yard/terminal operations may include:
Deliveries and despatches

Work areas

Hazards (e.g. vehicles, moving machinery).
Residence time stacking
Due to the nature of stacks, it is easier to access containers on top. Therefore, cargo with the nearest departure date should be stacked on top whenever possible. Algorithms automatically take this into consideration. A stack arranged so the one with the nearest departure at the top and the furthest department at the bottom is known as an 'ordered stack'.
Category stacking
Alternatively, category stacking may be used to place all containers in the same category together. The categories may be defined by those creating the plans to take into consideration relevant factors (e.g. weight of containers, hazards in cargo.)
Storage planning
When planning stack positions, allocated slots may be reserved before a ship arrives so that they can be stacked immediately; this is known as storage planning. However, this method may be inefficient and slow to respond to changing events, requiring restacking.
Scattered stacking
In this method of planning, stack positions are only allocated when the cargo is received. Their positions are determined in real time using a random method. This has been shown to use more of the available yard space and reduce the number of required shuffles.
3.2 – Stacking plan is communicated to relevant personnel in accordance with workplace procedures
By the end of this chapter, the learner will be able to:
Communicate the stacking plan to three relevant personnel in their workplace. This could be done by:

phone
email
electronic data transfer
oral or signed communications.
Communicating plan
The stacking plan will need to be communicated to all relevant employees are aware of where specific cargo/containers are located.
To do this, you should:
Identify relevant personnel who require this knowledge; this will depend on their job roles and seniority
Identify times when this should be communicated or made available (e.g. start of shift, end of shift, specific delivery times)
Choose appropriate communication methods
Correctly use relevant industry-specific terminology where necessary
Identify any barriers to communication, such as:

disabilities (e.g. deafness, speech impediments)
environmental effects (e.g. noise, lack of writing facilities)

Communicate the plan appropriately, making adjustments for any other problems or issues that occur.
Communication in the work area may include:
Phone

Fax

Email

Electronic data transfer

RF systems

Radio

Oral, aural or signed communications.
When communicating with others in the workplace, you will need:
Observe turn-taking; don't dominate the conservation or give all control of the conversation to the other speaker
Ensure you are audible, particularly in noisy environments
Demonstrate a courteous, polite attitude and show an interest in other's words
Listen attentively and don't start thinking about your reply until they are finished
Use appropriate terminology (e.g. suitable for your industry, workplace or hazard analysis)
Speak face-to-face whenever possible to prevent miscommunication
Use positive, confident body language
Use alternative means of communication if necessary, such as sign language.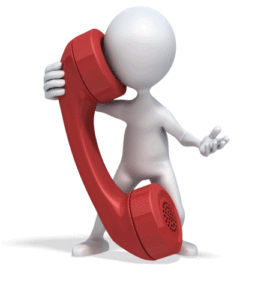 (Source: 'What is effective workplace communication?', Owen E. Richason IV, Chron. http://smallbusiness.chron.com/effective-workplace-communication-822.html. )