TLIA3015 – Follow workplace order documentation processes Copy
Element 2: Follow workplace order documentation processes
2.1 – Workplace procedures for order documentation are identified
2.2 – Workplace documentation is completed in accordance with workplace procedures and relevant regulatory requirements
By the end of this chapter, the learner will be able to:
Access workplace procedures for order documentation
Complete workplace documentation following relevant regulations. These may include:
Dangerous Goods legislation
Workplace Health and Safety legislation
Environmental protection legislation.
Following workplace procedures
You should identify all relevant work procedures that apply to the way you complete order documentation. This can be done by speaking to your supervisor or other colleagues and checking your handbook. Training courses may also be available in your organisation.
Different companies have different terminology for procedures which may make it more difficult to identify them.
Workplace procedures may be known as:
Company procedures

Enterprise procedures

Organisational procedures

Established procedures.
They may relate to:
Record keeping

Health and safety compliance

Checking goods

Obtaining receipts or purchase orders

Accepting or refusing shipments

Placing purchases in inventory or storage.
If you do not comply with workplace procedures, you may have to face disciplinary procedures, such as warnings, demotion or firing. If you cause a severe accident, you may even face legal action.
You can identify workplace procedures by speaking to your supervisor or reading your organisation's handbook. Ensure that you keep up to date on all changes made to workplace procedures. These may be communicated by email, meetings or notices in the workplace.
Regulatory requirements
The regulations that affect your organisation will vary depending on the types of hazards and goods present within the workplace. Although all loading and unloading activities may involve hazardous manual tasks, some workplaces may also have to consider hazardous chemicals, work in confined spaces, noise, construction work and other factors.
Regulations and legislation may include:
Relevant codes and regulations for the receiving of goods
Australian and international regulations and codes of practice for the handling and transport of dangerous goods and hazardous substances, including:

Australian and International Dangerous Goods Codes
Australian Marine Orders and the International Maritime Dangerous Goods Code
IATA Dangerous Goods by Air Regulations
Australian and international explosives codes

Licence, patent or copyright arrangements
Water and road use and licence arrangements
Export/import/quarantine/bond requirements
Marine orders
Relevant state/territory WHS and environmental protection legislation
Workplace relations regulations
Workers compensation regulations.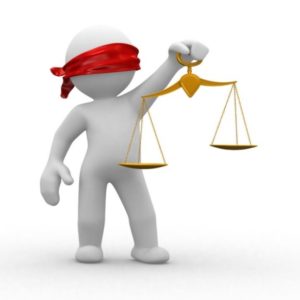 Workplace health and safety
Receiving goods may be dangerous, particularly when large objects are being transported, loaded or unloaded. You should follow procedures which keep people and property safe.
Workplace Health and Safety legislation applies in every workplace. WHS legislation varies slightly by State; you should be familiar with the Act or Acts that apply to your organisation.
As a worker under Section 28 of the Work Health and Safety Act 2011, you must:
Take reasonable care of your health and safety in the workplace
Take reasonable care that you do not miss hazards and take no action that will affect the health and safety of others
Comply with reasonable instruction by your employer or their representative.
Environmental protection
We only have one world and it is important that organisations work in an environmentally sustainable way, to preserve the environment for future generations. Federal, state and local governments jointly administer the environmental protection laws in Australia through bilateral agreements.
Environmental legislation and codes of practice which apply in your state or territory includes: