TLIL1001 – Apply ethical practices Copy
Element 3: Apply ethical practices
3.1 – Workplace procedures, regulations and legislation appropriate to the position are identified and followed
Workplace procedures, regulations and legislation
You should ensure that you identify and follow any procedures, regulations and legislation that apply to your own work practices. To identify these, consider your position, responsibilities and those of the company. Information about procedures and regulation is most likely to be found in the company handbook or codes of conduct. If you are unable to locate them, you should speak to your supervisor. The organisation should make it easy for employees to find out which rules apply to them.
Workplace procedures may include:
Company procedures

Enterprise procedures

Organisational procedures

Established procedures.
Legislation
Legislation that applies to you and your organisation may include:
Relevant regulations, standards and codes of practice, including the Australian Standards for manual handling and industry safety codes

Dangerous goods and freight regulations and codes

Relevant Australian and State/Territory WHS legislation

Equal employment legislation and related policies

Environmental protection regulations

Licensing requirements for driving and carrying particular classes of goods

Workplace relations legislation

Workers' compensation legislation.
Workplace Health and Safety legislation
Workplace Health and Safety legislation applies in every workplace. WHS legislation varies slightly by State; you should be familiar with the Act or Acts that apply to your organisation.

Take reasonable care of your health and safety in the workplaceAs a worker under Section 28 of the Work Health and Safety Act 2011, you must:
Take reasonable care that you do not miss hazards and do not take any action that will affect the health and safety of others

Comply with reasonable instruction by your employer or their representative.
3.2 – Commitments and undertakings to clients, colleagues and supervisors are met
Commitments and undertakings
You should ensure that you meet commitments you have to clients, colleagues and supervisors whenever possible. These commitments could include projects, tasks, deadlines or any other work.
Planning is an important factor in meeting the deadlines for your work commitments. You should know when commitments or undertakings are due and regularly evaluate your progress to ensure you are on time. If it looks like you might not be able to meet a commitment, you should determine what else you can do and rearrange your schedule accordingly.
There are a variety of additional methods to ensure you can meet your commitments.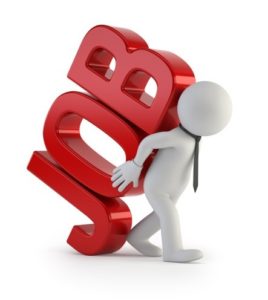 Overtime
In certain situations, where failure would significantly affect you or the business, you may have to continue working after your designated hours.
However, it is important to maintain a healthy work/life balance. Monitor your work schedule to ensure you aren't prioritising work above family or personal commitments.
Tele-commuting
Working from home (also known as tele-commuting) is another method which gives you greater flexibility over working hours. It may also give you the ability to complete work at home, reducing the pressure on you.
Once again, you should ensure that you don't allow this to dominate your life. Some people find themselves glued to their emails and are unable to switch off.
Flexible working times
For people with childcare or other commitments, flexible working times make it easier to manage their workload and also live a fulfilling life. This includes starting and finishing at times which suit them as long as they complete their required hours. For example, they could arrive and leave early to be able to pick their child up from school. Flexible working hours should be discussed with managers.
Flexible breaks also allow employees to arrange their work around their own requirements. For example, if they need to do outside tasks during the day, they could use their combined lunch and break time to do this without disturbing their work routine.
3.3 – Required confidentiality is maintained
Confidentiality
Information which belongs to the organisation should be protected and only disclosed when required by your work. Confidential information may include client data, information about colleagues and organisation trade secrets. Failure to follow the organisation's confidentiality policies may result in disciplinary action.
Organisation policy on confidentiality may relate to:
Access to records

Carriage and storage of records

Collection and use of client's personal information

Destruction of records

Release of information.
Types of confidential information include:
Names and addresses of clients

Phone numbers and addresses of staff

Names and personal details of benefactors and volunteers

Details of funding

Strategic planning information.
Ways to ensure confidential information is kept safe include:
Keeping it in locked filing cabinets

Keeping it away from unauthorised people

Keeping it in locked rooms

Having it password protected on computers

Refraining from naming clients in public discussion

Discussing things in soundproof rooms.
If in doubt, always consult a manager before releasing any information you are worried may be confidential. They will be able to confirm whether or not it is suitable for release and suggest the appropriate action.
3.4 – Appropriate codes of acceptable and ethical work practices are applied
Ethical work practices
Ethics are how you behave towards other people and what is considered 'right' and 'wrong'. If you act ethically towards others, you are likely to have an improved reputation, work more effectively in teams and stay within legal constraints.
Ethical work practices
Ethical work practices aren't strictly rules. However, they will allow you to work better within the organisation and to get on better with others.
Ethics may include:
Accountability: Taking responsibility for and fixing your mistakes
Honesty: Not being deceptive in any work practices
Integrity: Following through on your commitments
Emotional control: Controlling your emotions and behaviour to prevent conflict from escalating
Teamwork: Helping others when necessary without expectation of repayment
Neutrality: Not accepting gifts or bribes from customers/other employees in exchange for favourable treatment
Hard work: Trying your best in all tasks to achieve good outcomes.
Code of conduct
Each organisation will have a code of practice that will outline how employees are expected to behave during work hours. It may cover ethical practice, communication with other employees and other rules and regulations. They are designed to protect you and others from allegations of malpractice or illegal activities. Therefore, you should be aware of your own obligations and fulfil them. You will likely have signed them (the code(s) of conduct) when you began working at the organisation, although they may have a different name.
The code of conduct may also relate to employees' conduct out of hours when they are wearing the uniform or representing the organisation in some way.
Code(s) of conduct may relate to:
The principles of work

Bullying or harassment

Employees posting on social media

Behaviour towards other employees and customers

Values of the organisation

The rights and responsibilities of employees.
Agreeing to codes of conduct is a requirement for employment, so you should know what you have agreed to and how to comply. Failure to follow the code may result in disciplinary action such as a warning, demotion or firing.
Bullying is defined as any unwanted or unfair behaviour that intentionally causes the victim physical or emotional harm. This could be subtle, such as teasing, name calling and social exclusion, or overt, such as physical or verbal abuse. This is never acceptable in the workplace.
Discrimination is similar to bullying, except it is related to certain factors about the victim. It is outlawed under a range of Anti-Discrimination legislation, and often carries stronger penalties than regular harassment.
Discrimination may relate to:
Race

Religion

Gender

Sexual orientation

Pregnancy or childcare responsibilities

Political beliefs

Disabilities.
3.5 – Workplace security policies are identified, including their relationship to personal job role
Security policies
Security policies are intended to keep the company's employees and property safe. If not followed or if implemented incorrectly, the organisation can suffer significant damage, lost revenue and loss of morale.
Security policies may be intended to protect against:
Violence (or threats of violence) from other employees or customers

Theft

Viruses and damage to computers

Damage to organisation's reputation.
Violence
Although violence in the workplace is rare, you should be vigilant to it and follow the organisation's security policies. Violence may occur between employees and/or customers. If you see violence in the workplace, you should call security and possibly the emergency services as soon as possible. You may also be required to report suspicious behaviour or any weapons that are brought into the workplace. If violence is threatened against you (even if you do not believe the threat), you should always report it in order to keep all employees safe.
Theft
Theft is more common in the workplace, which leads some companies to use professional security and other measures such as cameras and tracking technology. Retail organisations are particularly vulnerable to theft. Depending on your role, you may be required to identify people who may commit theft and monitor or deter them. You should also ensure you follow general security precautions if you are entrusted with ensuring that company assets and/or personnel are secure. This may involve tasks such as locking the company up and setting alarms. In addition, you should keep an eye out for theft from/by employees and report it whenever you identify it.
Computer use
With more employees using computers in the workplace, safe computer use is increasingly important. Computer viruses may access or damage the company's information if they are introduced into the system by unsafe use. Therefore, you should be cautious about the websites you access, the software you install on the computers and any hard drives you use with them. Terms of safe computer use will be defined in your company's code of conduct. You should consult the company's IT department if you have any questions and not do anything without their permission.
Organisation's reputation
The organisation's reputation (how people view it) is a valuable resource which affects how many customers the business can attract. Therefore, it will have policies to protect it. You mustn't do anything while representing the company that will embarrass it in any way, such as being rude to customers or breaking the law. Security policies may also apply as to what you can write on social media, especially if it portrays the organisation in a poor light.